Cold Crab Spaghetti Aglio Olio "XXXVII"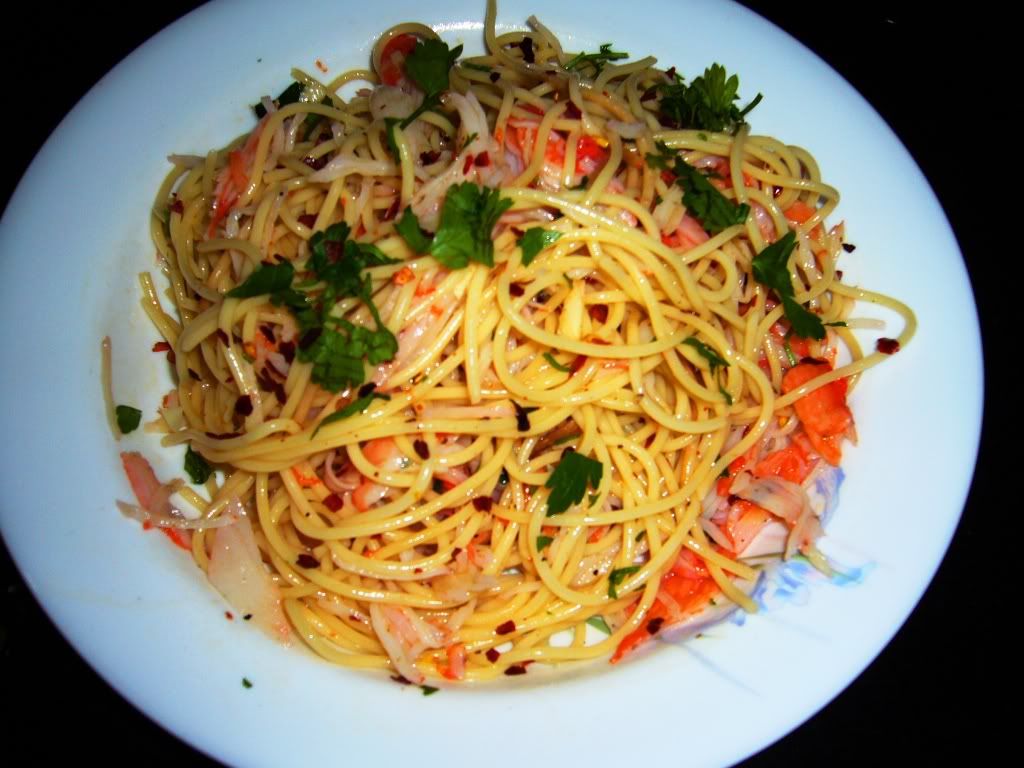 1a.m and I have a sudden craving for some pasta. Hardly happens. It feels like I'm addicted this time. The al dente firmness of the pasta that slips into your mouth with that wonderful hint of wheat - out of this world.
I rampaged the fridge and came upon something that made my mouth water immediately. Wholesome juicy CRAB. I was hoping I won't do any cleaning up at this time of the night, so I grabbed some leftover plain spaghetti from last night's dinner party, threw it in a bowl and got some zero cooking aglio olio action going on.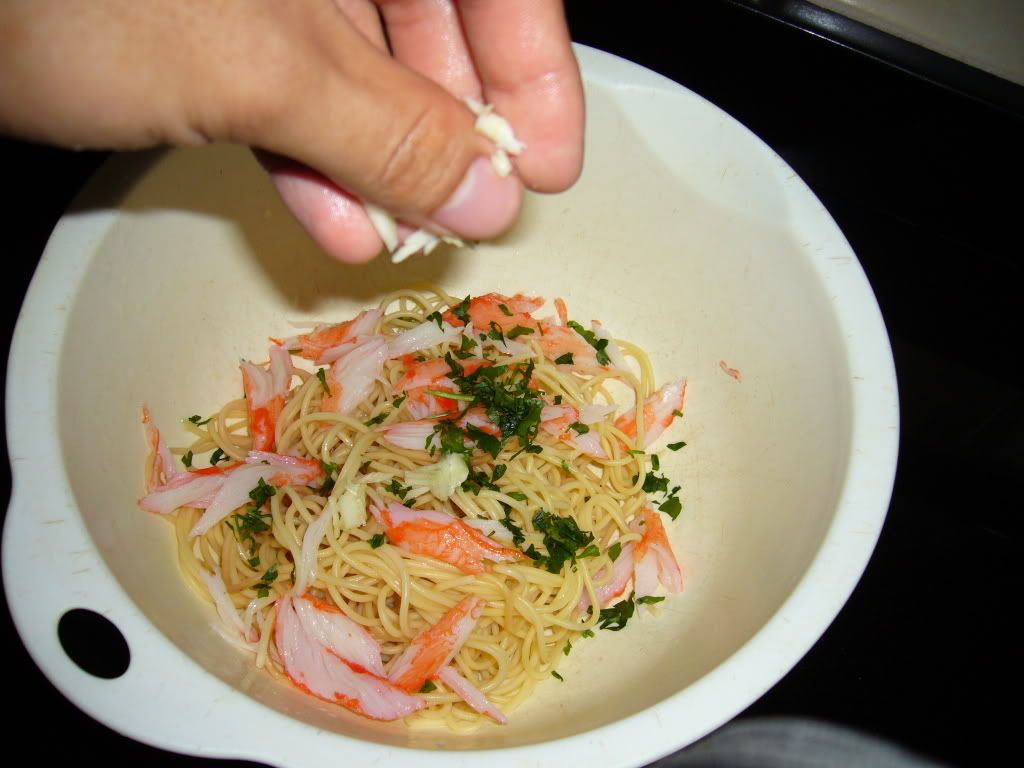 Since it's gonna be a cold pasta, i squeezed in some lemon juice for the acid with a good swig of my prized organic imported EVOO. And you know, with seafood you gotta have chilli, lotsa them. I have almost a handful of chilli flakes to get the flavors working, it's unexplainable, just brilliant. Very Italian.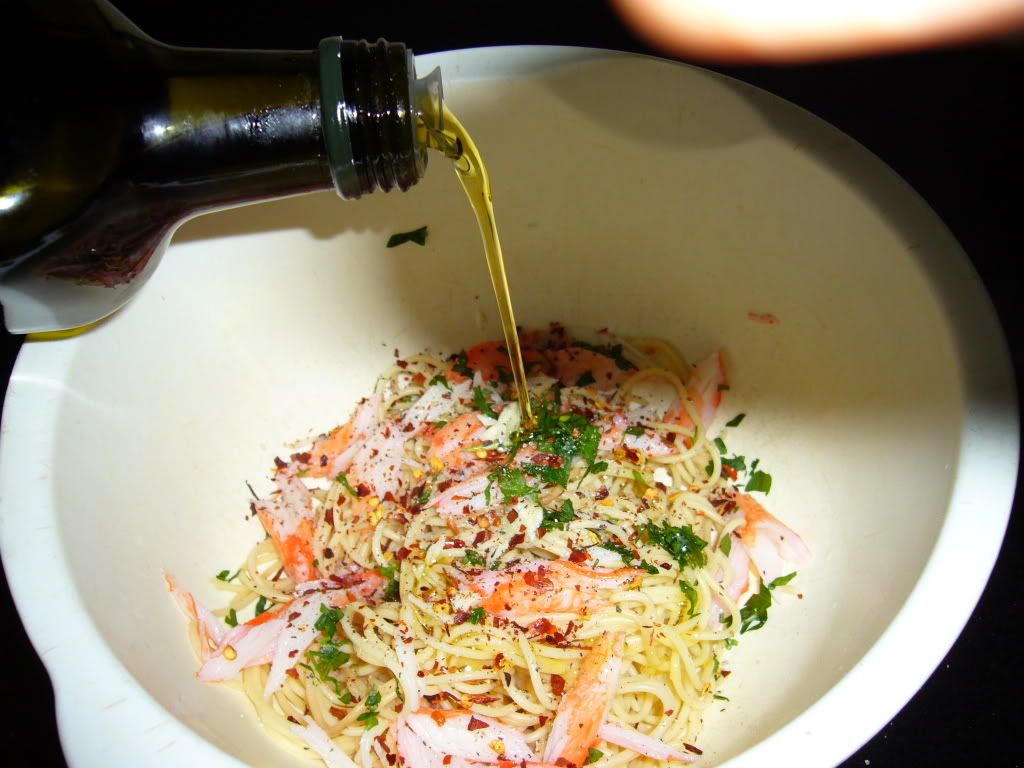 So i'm gonna be a sweetie and share this with everyone. Don't worry I won't hide anything. :)
Serves 2(Supper in bed woohoooo)
150g Spag or Linguine, cooked
100g Good Crab or Good Surimi, flaked
1 clove garlic, chopped
1-2 Tbsp chilli flakes
1 handful Italian parsley, chopped
3 Tbsp good EVOO
1 Tbsp dry white wine
Juice and zest from half a lemon
Sea Salt
Freshly Cracked Black Pepper
Mix everything and let it sit for 15mins to let the flavours combine. Enjoy.
NO CHEESE.
I emphasize again, never use parmesan with seafood, it will end up in the bin.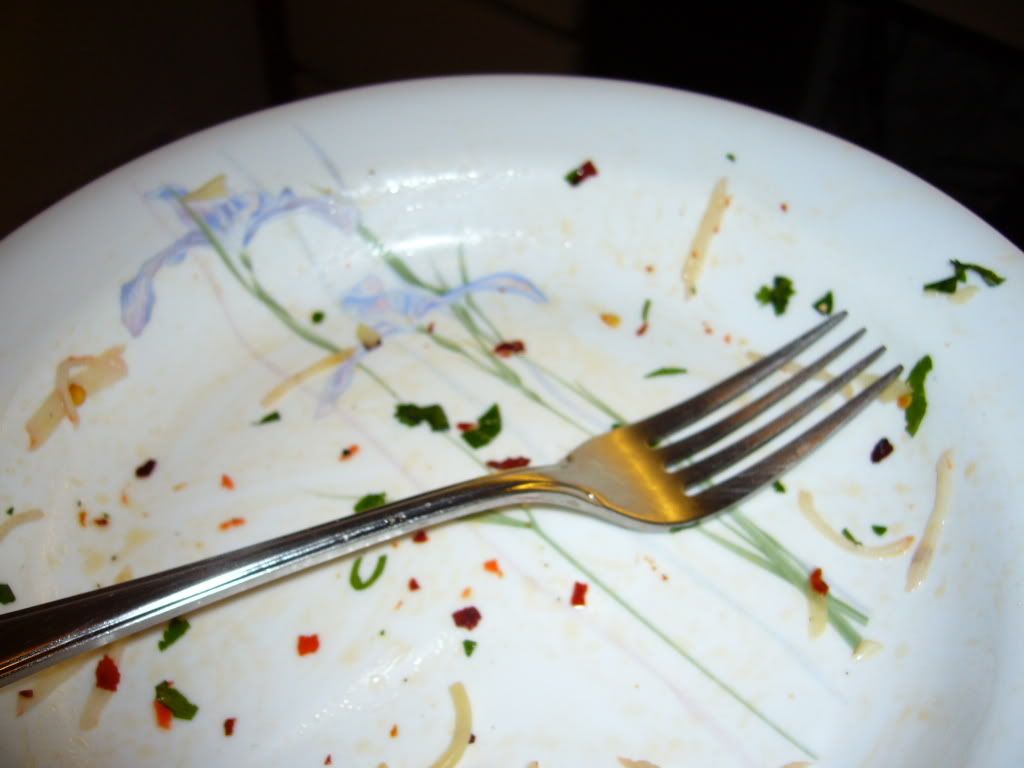 Simply fantastic, you have to try it.