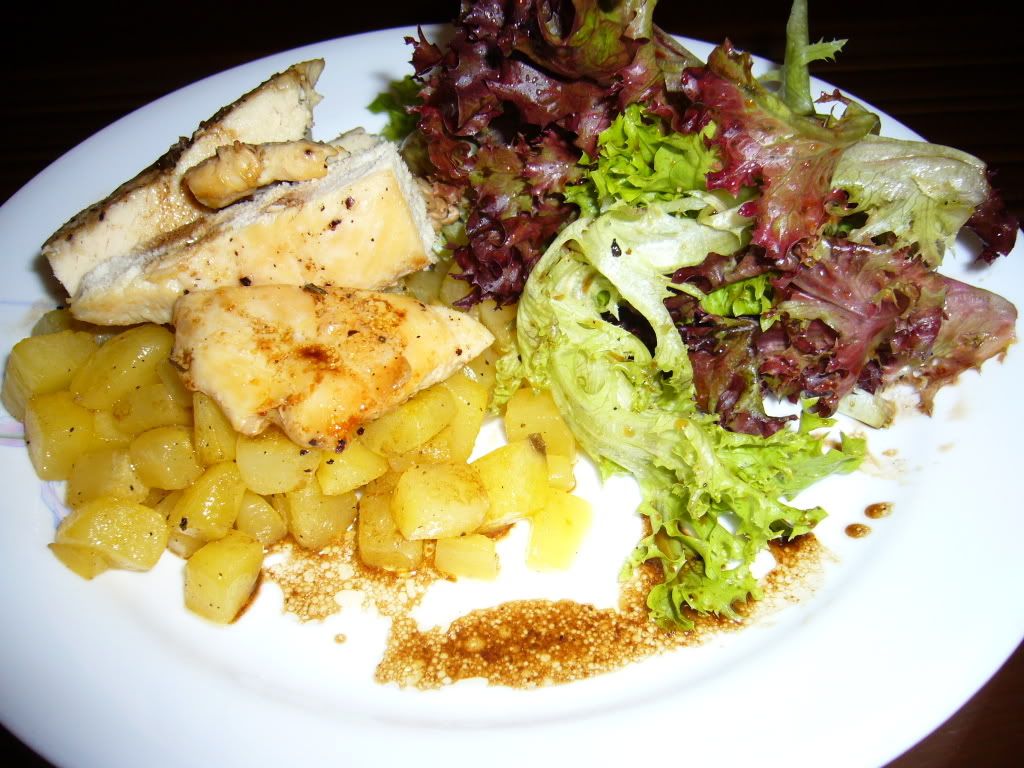 Lesson learnt: never confit a chicken breast, ever. Because I was feeling adventurous today, I confit my chicken breast in a mixture of its own fat and olive oil in hopes of a tender and flavorful dish. I didn't exactly know what to expect so I tasted it halfway through, and it was painfully nostalgic - like the times when i was on a heavy diet of boiled chicken breast which got me full of wholesome proteins to lean my body up real good, for a bodybuilding competition(read intro on the right panel). Right now, however, i strongly believe that shit deserves to be in the bin. There was no doubt about that; i was eating reinforced steel. Very sadly that was the one and only chicken i have left in the fridge, so what the hell, just have it, tones my body a little anyway.
So the chicken confit was dead but I still wanted to do a confit today, quite badly I think. Hence the potatoes, which don't exactly go very well with chicken imo but just for the kick of making a confit.
I had some duck fat hibernating in the freezer for some time now then i thought it was time to burn the living LDL cholesterol out of them. Cause you know, duck fat + potatoes = high class fries (excerpt: Ninart's hypothesis)(thank you! :D).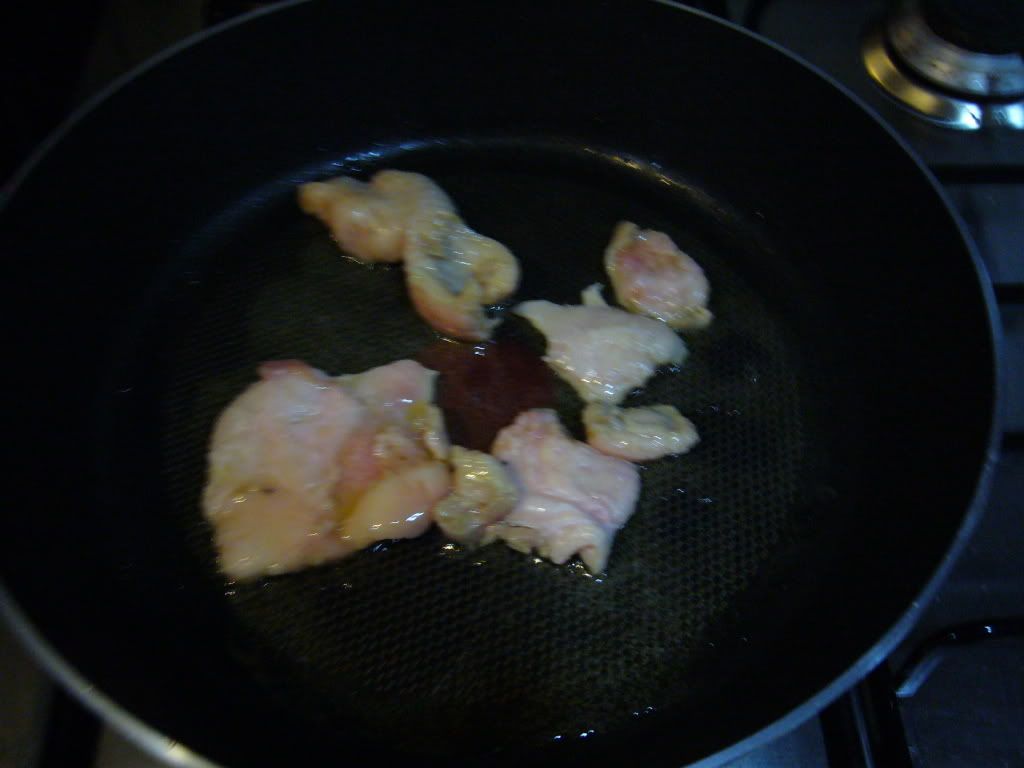 And that went straight into the oven at a low heat for a few hours with a little rosemary,black pepper and the potatoes.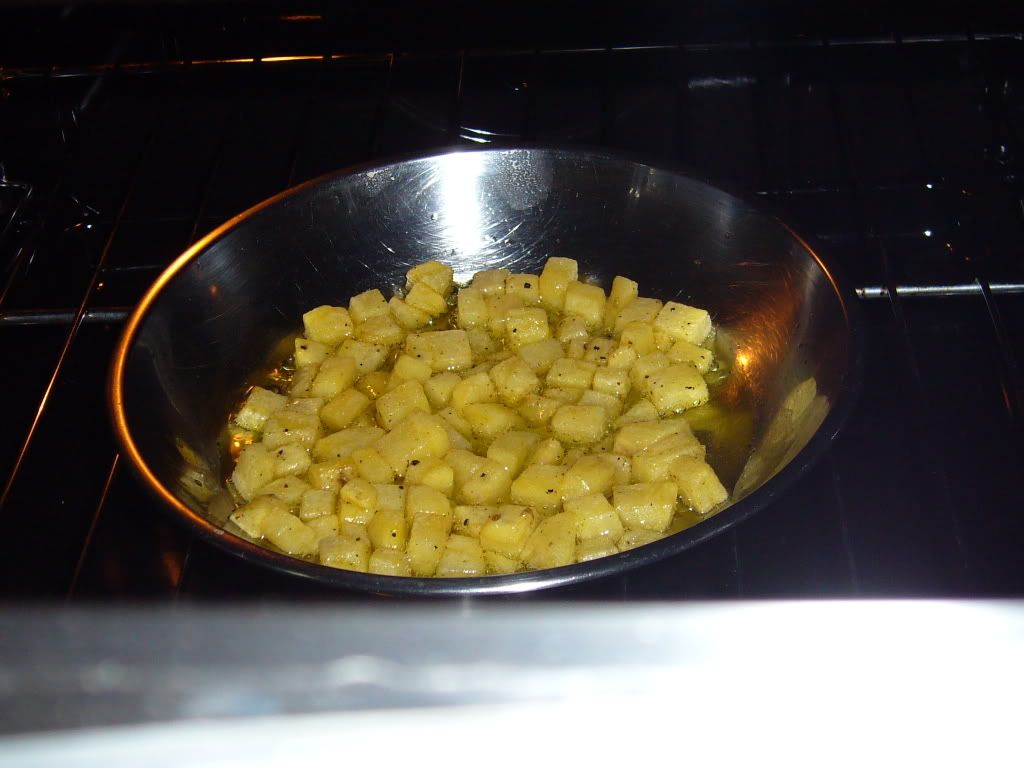 It's really nice to see them soaking up all the evil goodness, in which reminds me to schedule a cardiovascular workout first thing tomorrow morning, baaaaaahhh. Well well.. it's the law of karma you can never escape from.
When everything was done, the only thing outstanding was evidently the potatoes while the mesclun, which i dressed with the chicken confit oil and balsamico, wasn't half bad either. Ideas, ideas!
On a side note,
my medical leave for my lacerated finger has come to an end. So I'm heading back to camp tomorrow and god knows when I'll book out and cook again. I'll definitely work on something a last time tomorrow, after which, please pray for my speedy return.
Until then, ciao-la-la-la-la!