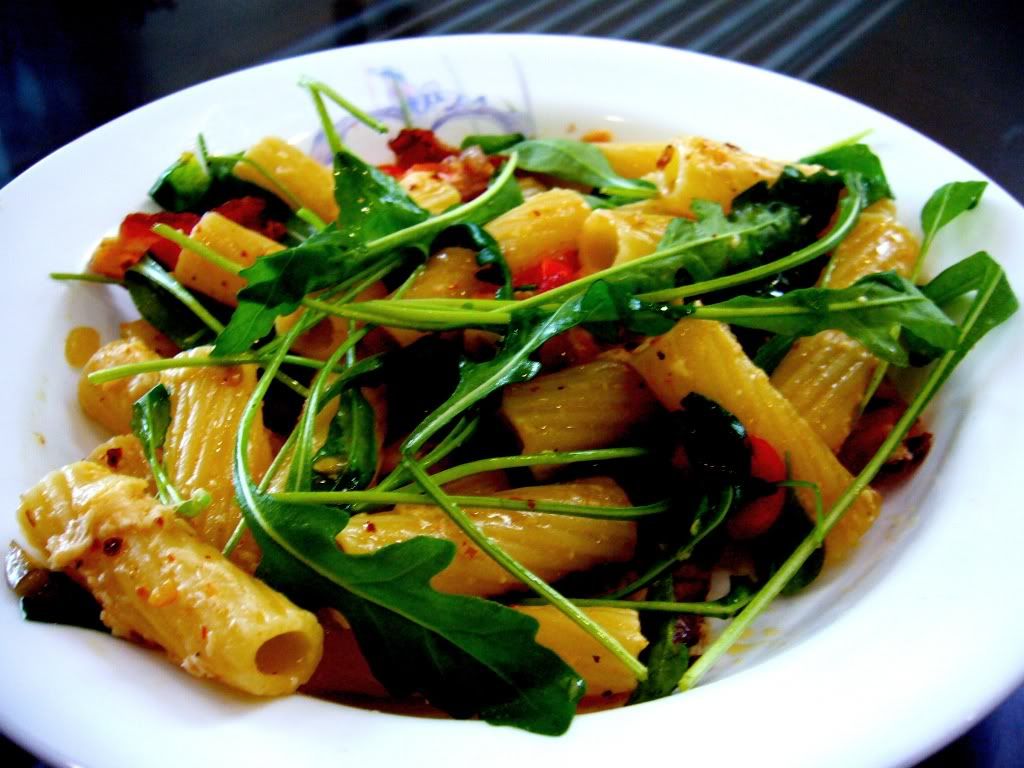 It is hard for everyone to agree on a pasta style that is the most enjoyable. Some like it chunky, some like it light, some like it creamy while others just simply prefer
wonton mee
.
This pasta that I am making today will hopefully please everyone. I had 2 entire servings of the above and maybe you would too. Try it.
Mise en Place
serves 4
400g Rigatoni
10 slices of Good Streaky Bacon or Pancetta, grilled to crisp, broken to bits
1 Tbsp EVOO
4 cloves of garlic, chopped
2 shallots, chopped
1 Tbsp Crushed Chili Flakes
150g Arugula, washed
100g Cherry Tomatoes, disced
1 big handful of
freshly
grated Parmesan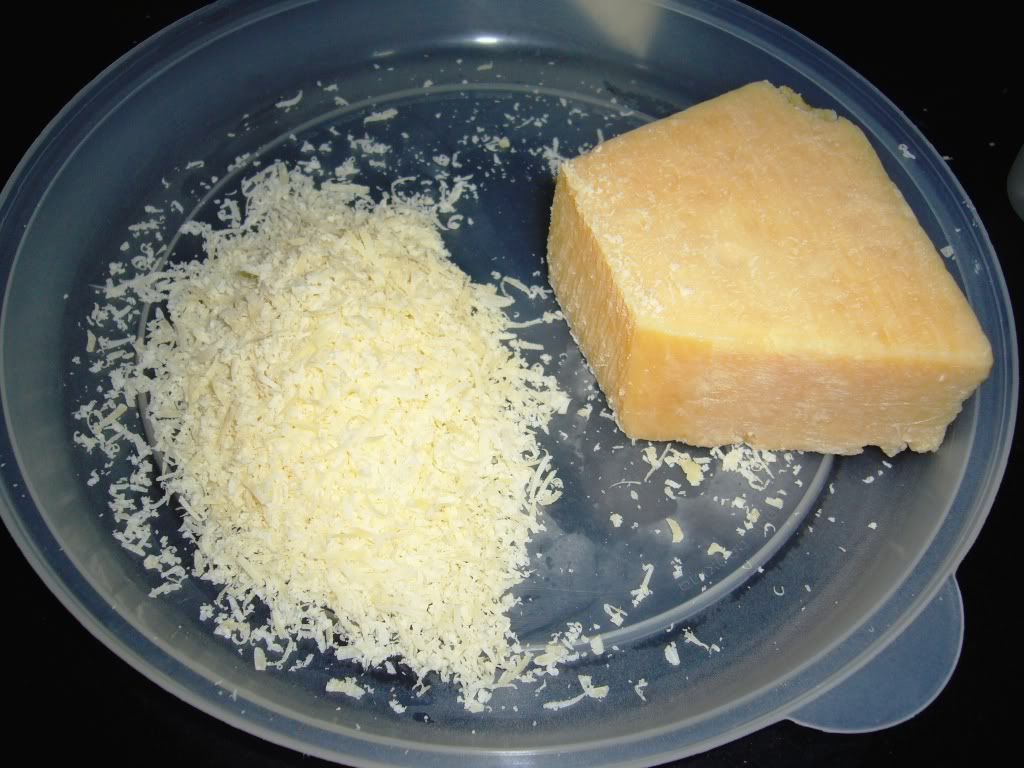 1 Tbsp White Wine Vinegar
Sea Salt and Black Pepper
- Cook pasta in plenty of salted boiling water until al dente.
- Saute garlic, shallots and crushed chili with EVOO and a pinch of salt on a
low heat
.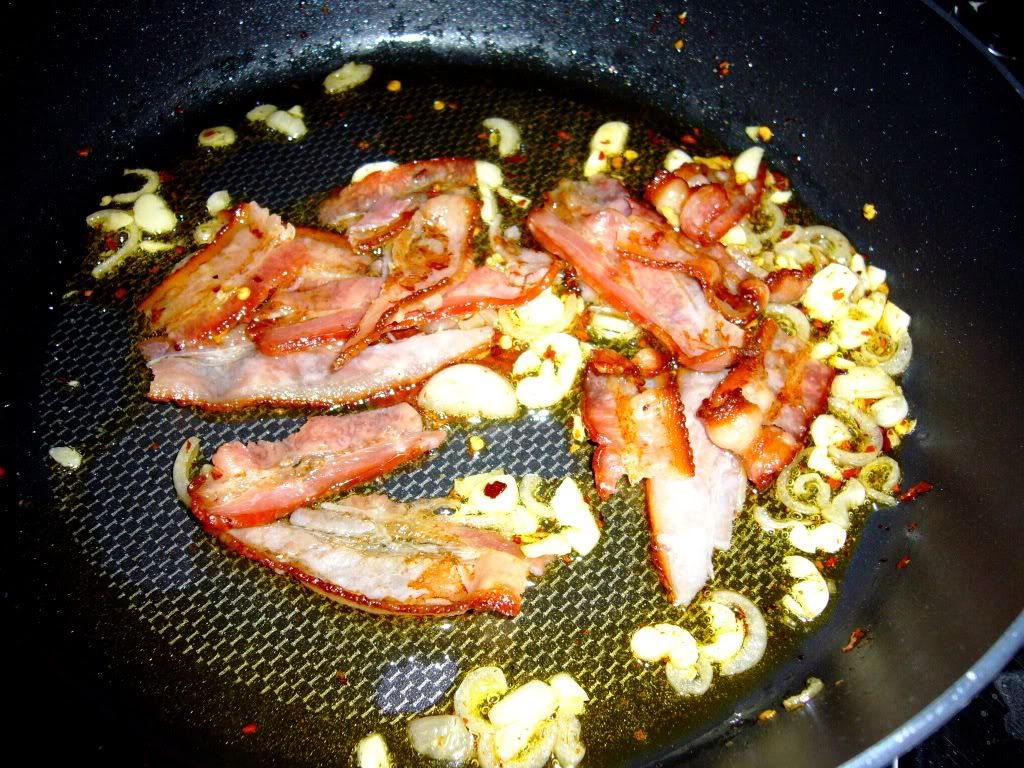 - Add your bacon bits to the pan and saute for 2 mins.
- Throw in the tomatoes, vinegar and cheese. Turn off heat and stir.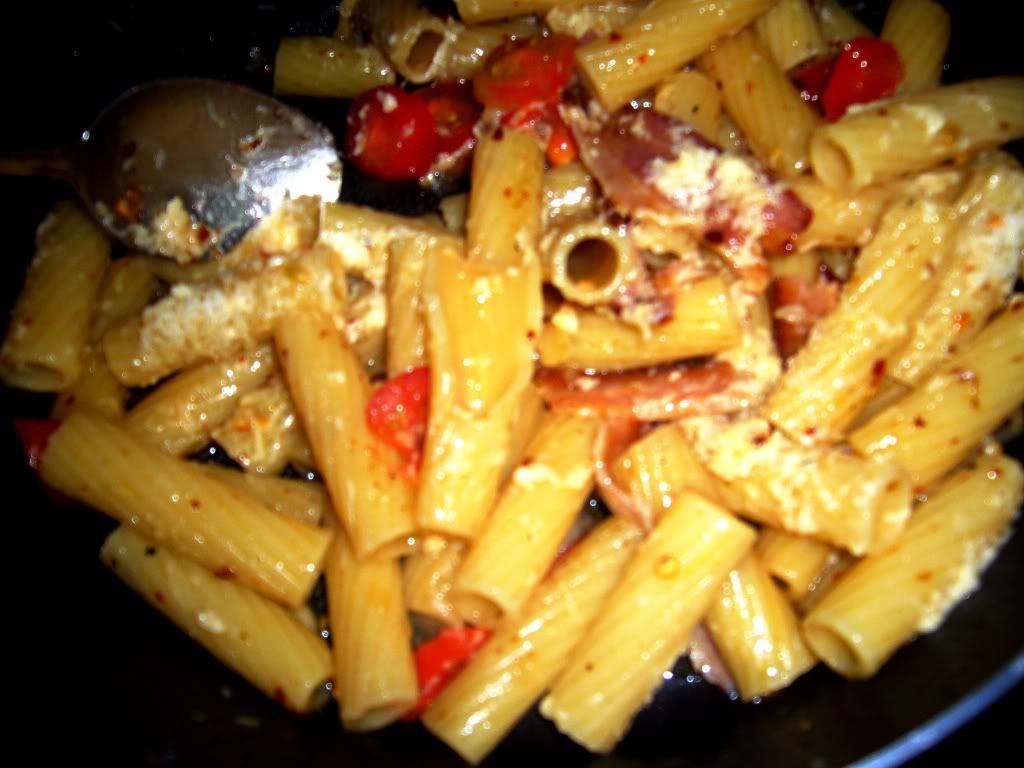 - Stir in Arugula, season and serve.
Enjoy!