Monday, March 31, 2008
Posted by

Dillon
at 9:28 PM
3 comments:
Links to this post


After two years of planning and eight months of intensive blabbering, kitchen failures and broken plates, my dream of having a Trattoria of great and inexpensive food is finally becoming a reality. Before that happens, I must put my food menu to the test. Every week, I will invite human guinea pigs to evaluate my menu items. If it's good, they get wet and so will I. If it isn't they die and I've got nothing to lose.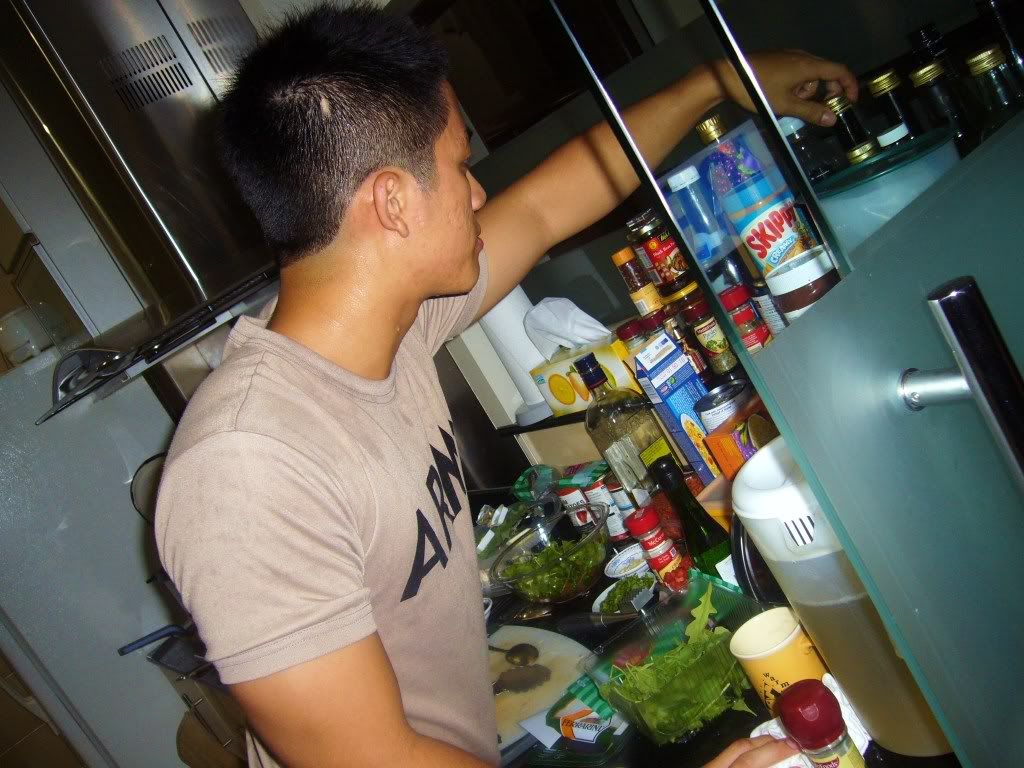 Names of the menu dishes have been drastically simplified. Recipes won't be shown. Pictures won't be shown for this one because I totally forgot to take them but they will be in the future, otherwise posts like these will be completely redundant. Don't take badly or start to hate me, it's only business. :)
Featuring
:
Jon
. The epitome of the new age dreamer. The aspiring musician, teacher, designer and publicist.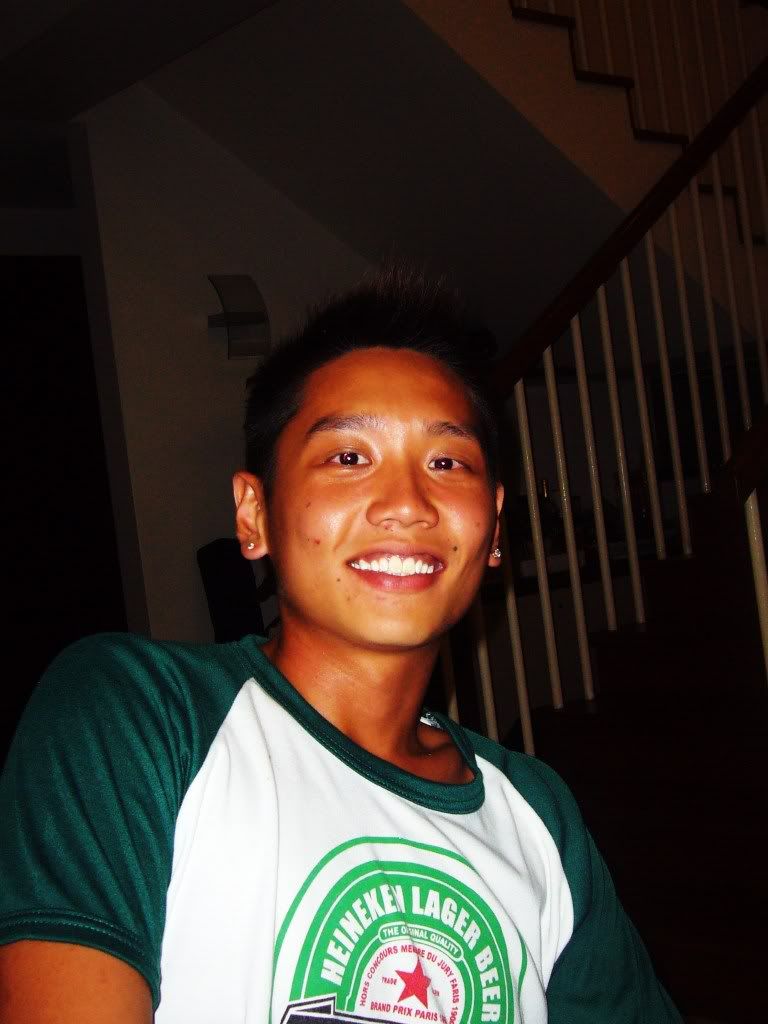 The adhesively inseparable smiley couple.
Ashton
and
Caroline
.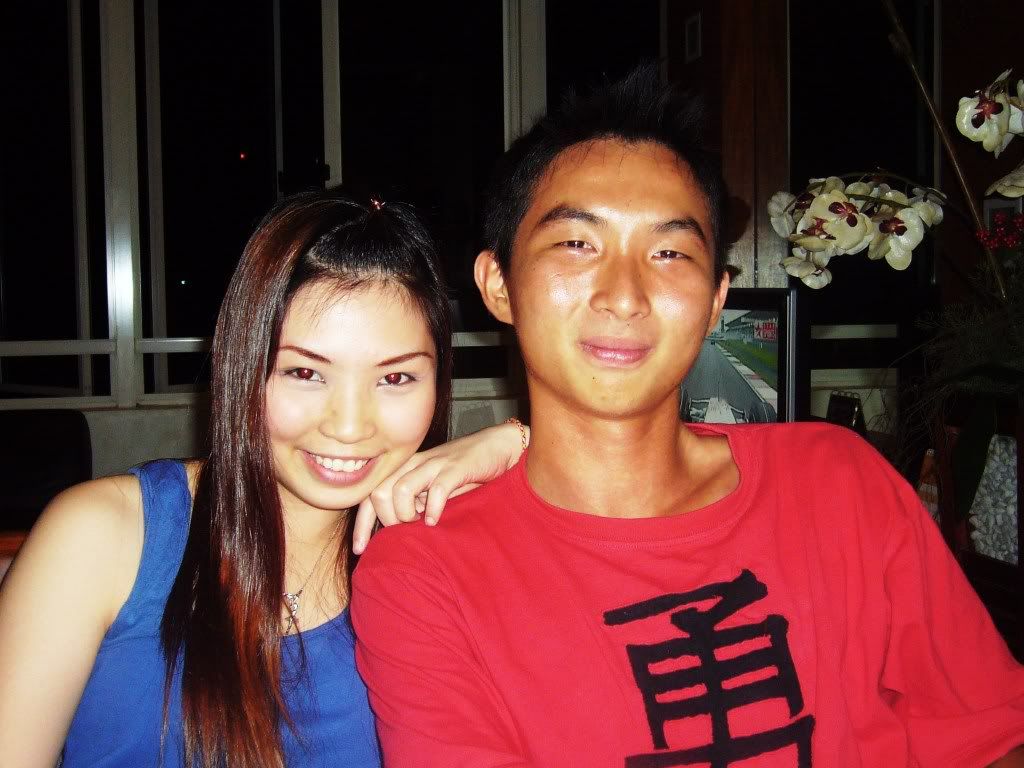 The human guinea pigs have two dishes to evaluate.
First dish: Purple's Veal Saltimbocca
Jon
: 8/10. "Graced on the greens and savored a perfect blend of veal and cured ham." "Better rare."
I think he's being overly rhetorical so I didn't get what he was trying to tell me. But I believe it's something he'd definitely pay for.
Caroline
: 8/10. "More veal please, I don't eat greens." "It needs to be hotter."
Ashton
: 8.5/10. "I wouldn't mind not having the veal but I'd definitely mind if there isn't that salad." "Slightly too salty."
I'm sure you get the adhesively inseparable part now.
Second dish: Purple's Prawn Pasta with ******* Pesto
Jon
: 8.5/10. "Smooth." "Wine, too much."
Ashton
: 9/10. "That tomato is really good." "A little too oily."
Caroline
: 9/10. "Good ah." "Bigger prawns next time."
If you've a good palate and got what it takes to give a good critique, contact me at uncle_purple@yahoo.com.
Posted by

Dillon
at 7:39 PM
No comments:
Links to this post


Friday, March 28, 2008
Lest you worry. The Trattoria Project is still alive and kicking like sextuplets in an expecting mother. Until June, I will be stuck with a huge inevitable load of obligatory traveling. Free time have certainly not been my best friend, so don't expect any frequent updates soon.
Thailand is a pretty fun place to go, I'm sure everyone will agree. Unfortunately, I am there strictly for business. But thank god we managed to make it to the
Floating Market of Thailand
.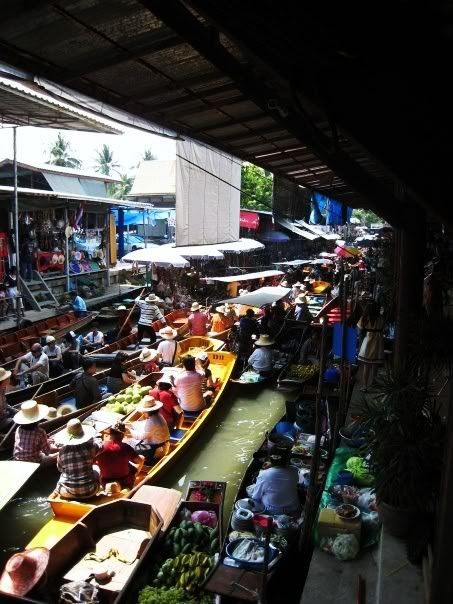 As you can see, the floating market is quite like the wall street of food brokers, spice traders and hat sellers. The 40 degree celsius weather and the perpetual clatter instantly induces a hell-raising headache, it can make you feel really uncomfortable. But the headache immediately dissipates when you bite into a battered plantain fritter or slurp down a bowl of steaming offal noodles. Both absolutely delicious but it also comes with stomach flu and diarrhea.
There are no pictures because I brought my camera without the memory card. Sorry.
If you've never been there and if you have plans to go there soon, here's an advice: don't take the boat, walk. You'd find out why.
However amazing the food was, after a month of deprivation, I was desperate for some Cucina Italia. Because it only takes about 10 mins and because it is also unbelievably delicious, I skipped the duty free and rushed home from the airport only to make some Pork Vino Bianco.
Tagliata di Maiale Al Vino Bianco
serves 2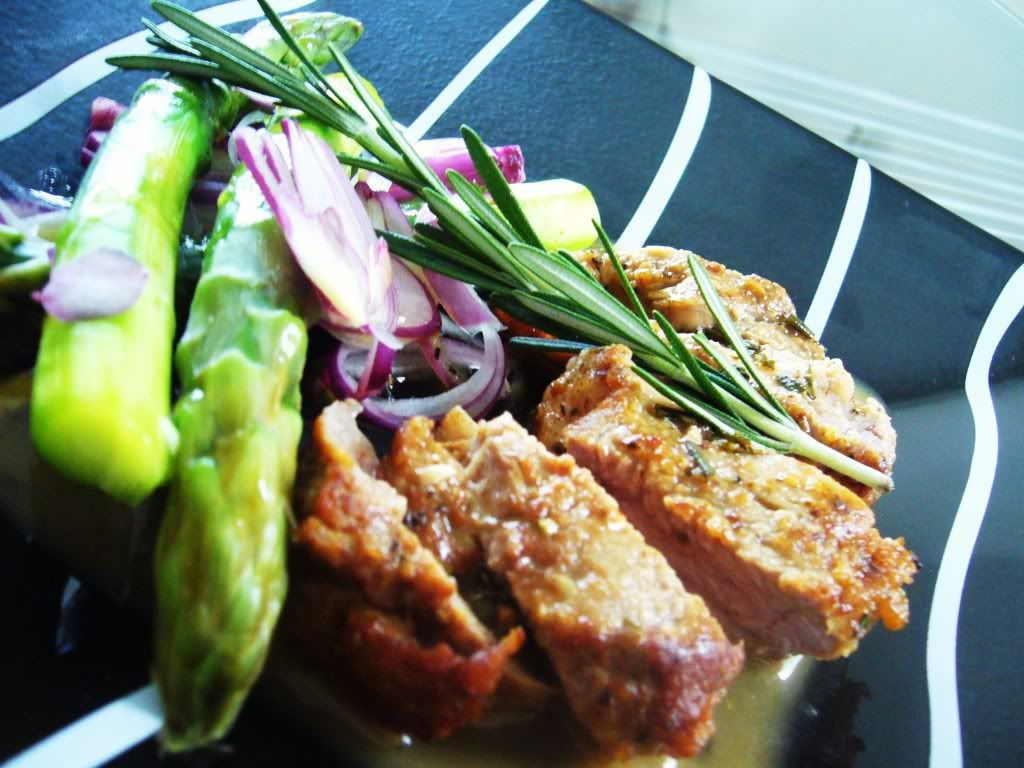 2
Pork Chops
, boned
2 Tbsp
Plain Flour
1/4 cup
Chicken Stock
1 cup
Dry White Wine
1 sprig
Rosemary
, chopped
50g
Butter
EVOO
Sea Salt
Black Pepper
Season
chops with salt and pepper. Coat evenly with flour.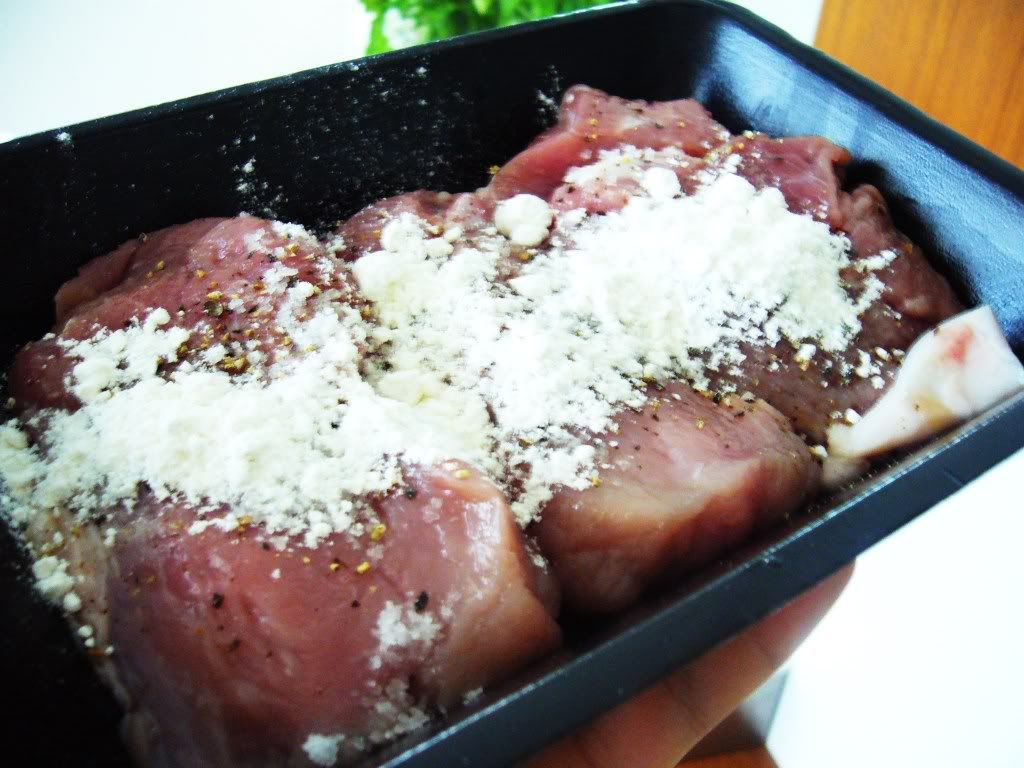 Brown
chops in pan over medium heat with a little EVOO and half the butter.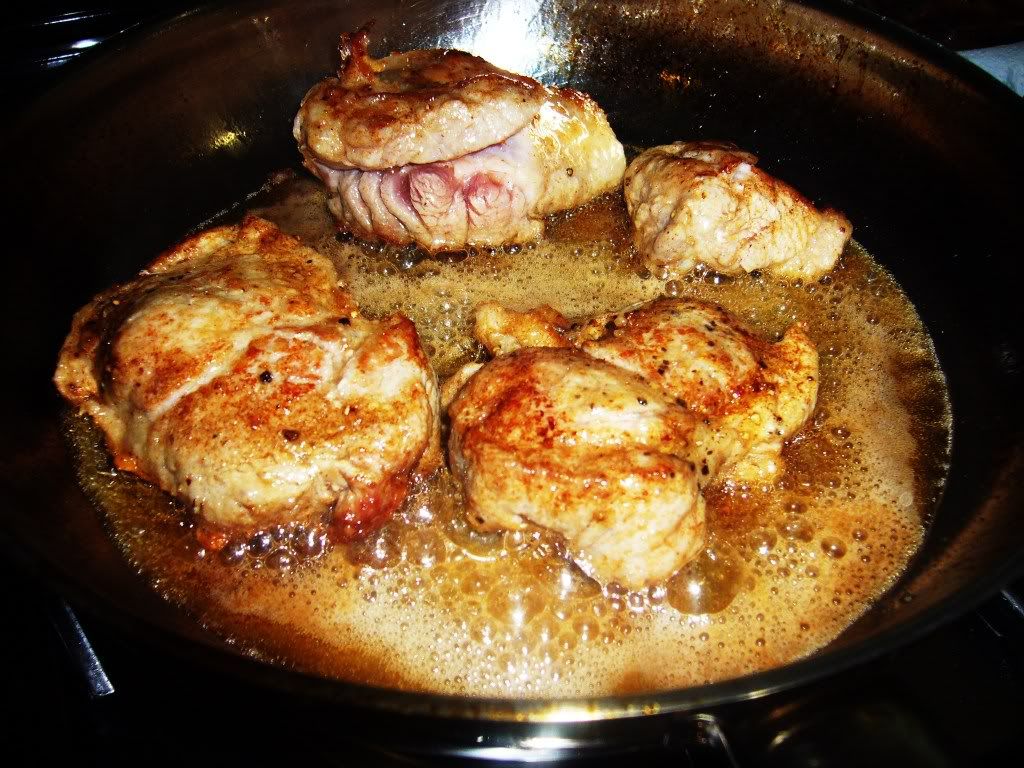 Remove
chops and set aside to rest. Drain grease from pan and deglaze with white wine, chicken stock and rosemary. Stir in rest of butter.
Serve
chops on plate drizzle with deglaze. I added some poached asparagus and shallots with a white wine dressing, feel free.
Posted by

Dillon
at 8:37 PM
No comments:
Links to this post