You will find this very familiar if you have caught the NBC TV series Top Chef. Or if you haven't already, you're missing one hell of a culinary show. Tre(Season 3) made a seared scallop on truffled corn pudding dish before he packed his knives away and I can never forget that dish having it so related to my style of cooking.
So this is my version of the dish, which i used some asian spices and french methods. I'm gonna post the recipe again, but it takes some precision to make it work, so don't really bet on it.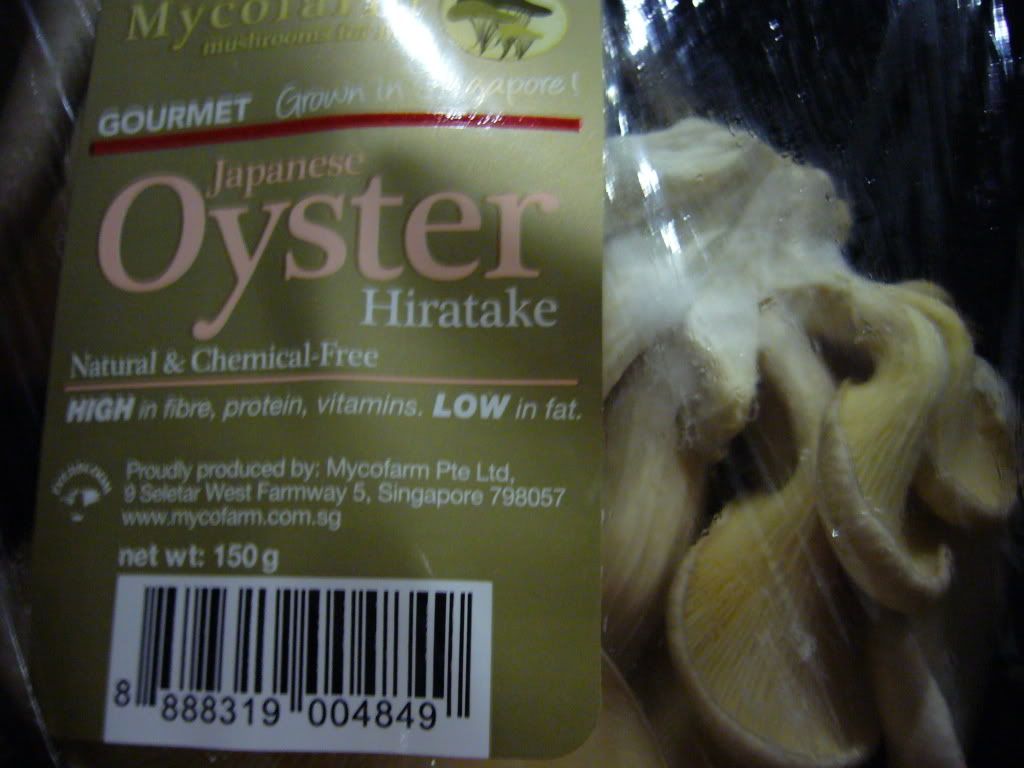 Serves 2 lucky people
Sauteed Vegetables:
80g of Oyster Mushrooms, Chopped
Corn Kernels from 2 medium cobs
Half a leek, chopped
1 stick of butter
2 tsp Manuka Honey
Juice from 1/2 a lemon
2 tsp Chopped Chilli
200ml Chicken Stock
1 cup Dry White Wine
Sea Salt
Freshly Cracked Black Pepper
Scallops:
4-5 Fresh Sea Scallops, Deshelled
1 tsp Five-spice Powder
1 tsp Sea Salt
1 tsp Freshly Cracked Black Pepper
1 Tbsp Butter
Parsley Oil:
a handful of Italian Parsley
50ml Canola Oil
Sea Salt
First things first, put all the ingredients for the scallops except the butter, together in a small bowl, toss and set aside for it to marinate.
Using a pestle and mortar, bash up the parsley then drizzle in oil and salt. Mix it up then strain. If you don't have a pestle and mortar, a food processor will do just fine. Set aside.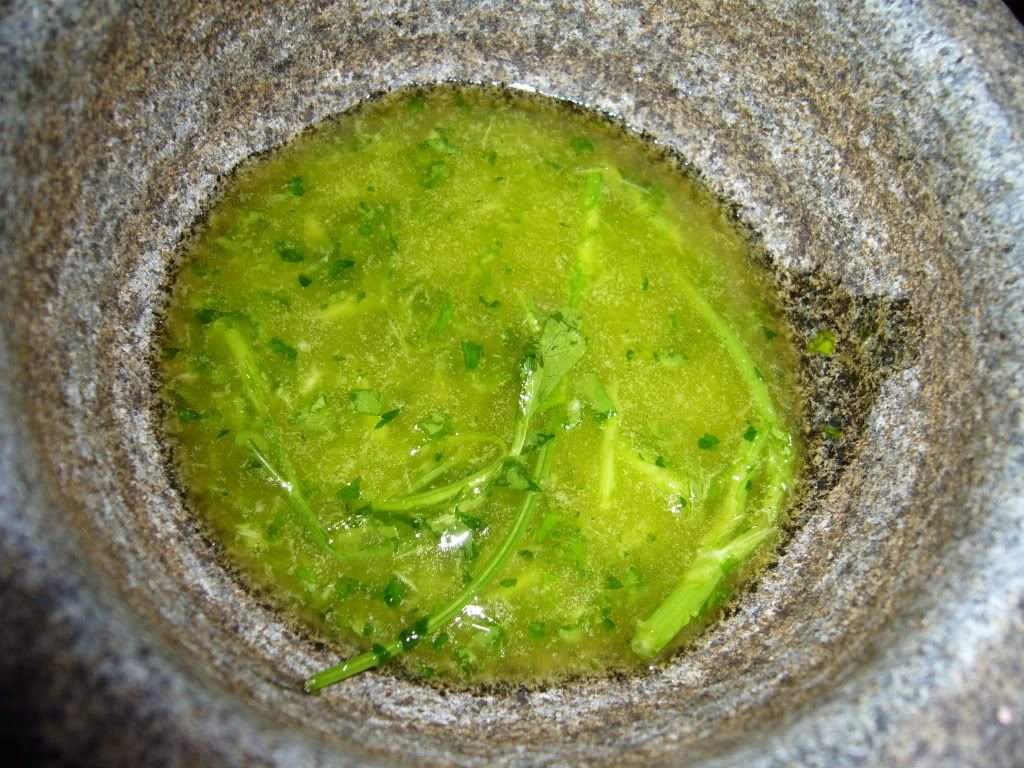 Get a saute pan on medium low heat and throw in butter. When it melts, throw in corn and leeks with a pinch of salt. Saute for about 5 mins. Now throw in your corn, mushrooms and chilli toss it for a while. Crack in some pepper and a pinch of salt. Add the wine and reduce for 5 mins. Add chicken stock and reduce for a further 10 mins or until the sauce like consistency. Squeeze in lemon juice, then turn off heat. Stir in honey. Check seasoning. Leave it to cool for a bit.
Now bring a seperate pan up on medium heat and melt butter. Sear marinated scallops for 2-3 mins a side.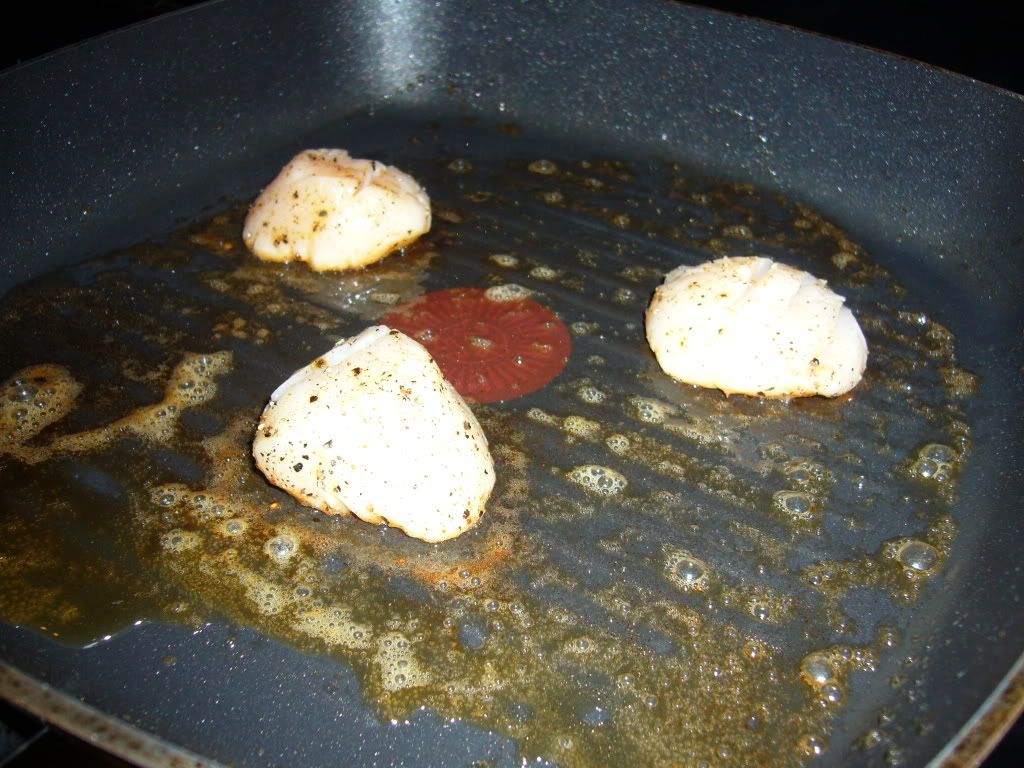 To plate, spoon the sauteed vegetables onto the centre of a plate and lay scallops on top. Drizzle scallop jus and parsley oil. Garnish with alfafa or garden cress. Enjoy!