hell
"
hair-elle
"
1: a nether world, full of bubbling hot
diarrhea
and crashing comets of
dogshit
, where the condemned dead continues to exist.
2: a place or state of misery, torment or wickedness.
3: a state of involuntary self-restraint, mainly from women, booze and fried chicken.
abstrcted from the unabridged unclepurple dicktionary
Every once in awhile
, life dumps shit on us. If you disagree with me, you're one of those privileged bastards who have inherited many lifetimes of accumulated good karma, so be thankful and shut up.
Last post, I mentioned that my infection wasn't recovering, well, it still hasn't. Yesterday, doctors had confirmed a growth in my throat and surgery is consequential. Before we get all emo, please note that I will not die. However, I am required to sustain on a diet that will make dying a better option.
The liquid diet. This is because swallowing solid food will induce a pain intense enough for me to let out the most annoying sound you'd wish you will never hear. It will sound like something in between a wailing walrus and a mating toad, but of a neighing version. The doctor didn't prescribe me codeine tablets for nothing. When I foresaw myself having soup for breakfast and lunch and dinner, my testies shriveled and my jaw got dislocated. And I'm talking about soups that won't hurt at all, not like my luscious Minestrone or some deliciously chunky Ribollita, we're looking at Potage Parmentier and Chicken Consommes here.
Baby
Infant food.
Because of that, I am having my Christmas dinner early, like today. I made my Christmas salad recipe which I was saving ultimately for Christmas itself. Before consuming my delicious masterpiece, I swallowed 2 tabs of strong painkillers to make sure I can thoroughly enjoy and savor every bite of it. This is my last real dish for the year, I hope you'd like it do it for Christmas.
Salad of Beef Pastrami and Arugula with Pine Nuts, Pomegranates and Dried Blueberries
Mise en Place
serves 4
Salad
200g Beef Pastrami, thinly sliced
200g Arugula, washed and spun dry
1 cup Pine Nuts, toasted
1 cup Pomegranate Seeds
1 cup Dried Blueberries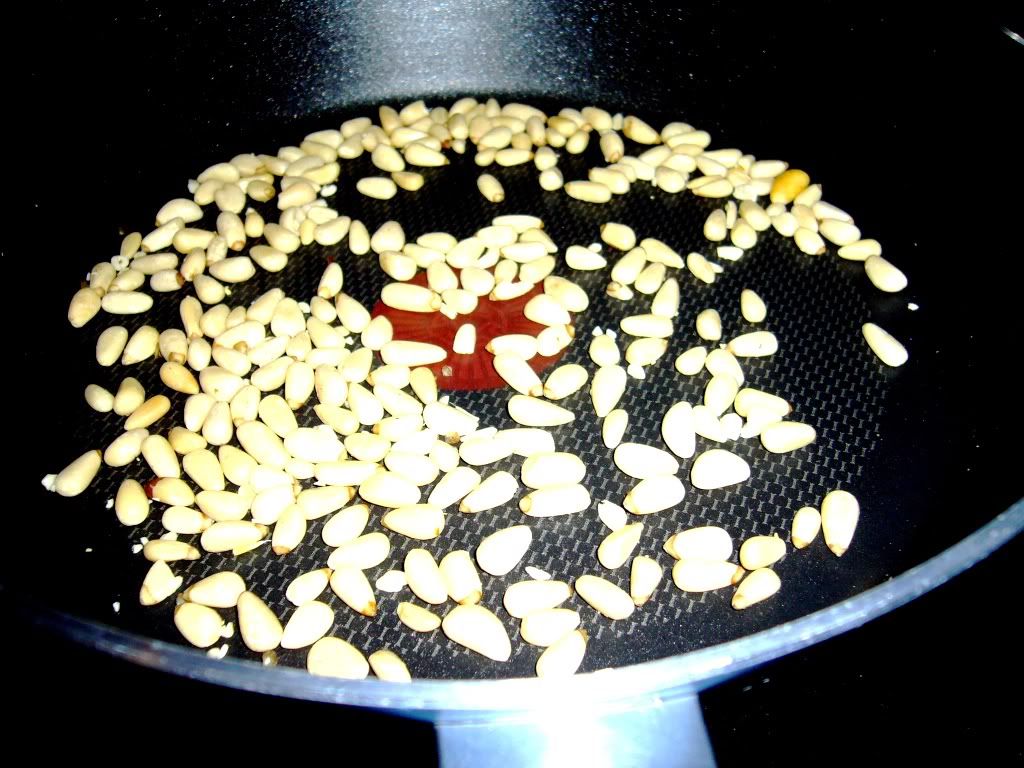 Dressing
2 tsp Dijon Mustard
10 Anchovy Fillets in oil
1 Tbsp Balsamico
3 Tbsp EVOO
Black Pepper
Dressing
- Mash anchovy fillets in a salad bowl with a spoon.
- Add rest of dressing ingredients and whisk vigorously for 5 mins until oil and solution have incorporated.
- Toss all salad ingredients with dressing and serve.
P.S: Don't feel sorry for me, do something about it. Give me a Cusinart Food Processor or a life changing blowjob for Christmas. And no, I have absolutely no interest in your queerness.