Merry Christmas people. I hope everyone had good champagne, good presents, good food and a lot of good sex. I hope you had a mirthfully good time, because I definitely did. Here I am now, kicking the shit out of my loafing holiday ass to keep the Trattoria Project alive. Fun is always ephemeral. Five more days and I will be pulled back to the agonizing hellhole I currently belong. Reality can be a bitch. The military won't leave me alone for another six months. Bummer. It is inevitable.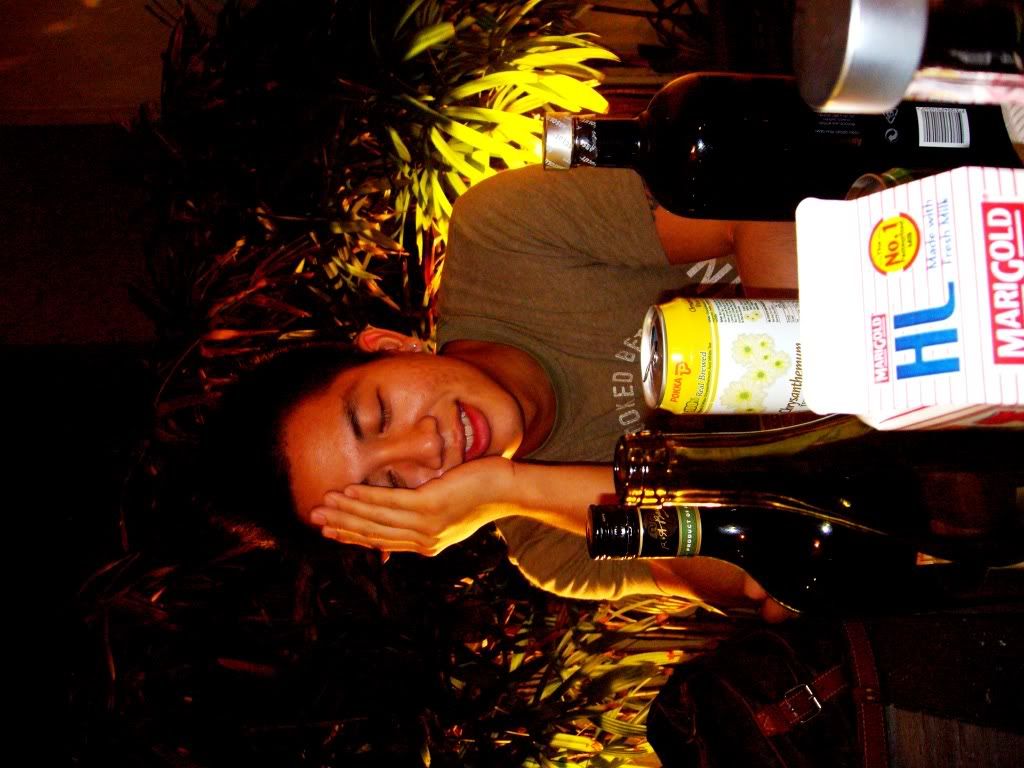 Last week, I made bloody good pasta, Pasta di Pesce. Or fish pasta if you're wondering what the hell Pesce is. I don't know about you, but I really hate my fish pasta with too much tomato in the sauce, I feel that the overpowering sweetness kills the fish flavor and spoils the whole dish. However, a little tomato is always good, it adds much needed tartness to it. Only a little.
I like my fish pasta subtle and light with minimal bullshit like passata or an entire bouquet of herbs. I like it simple and spicy-Roman style.
Pasta di Pesce alla Romana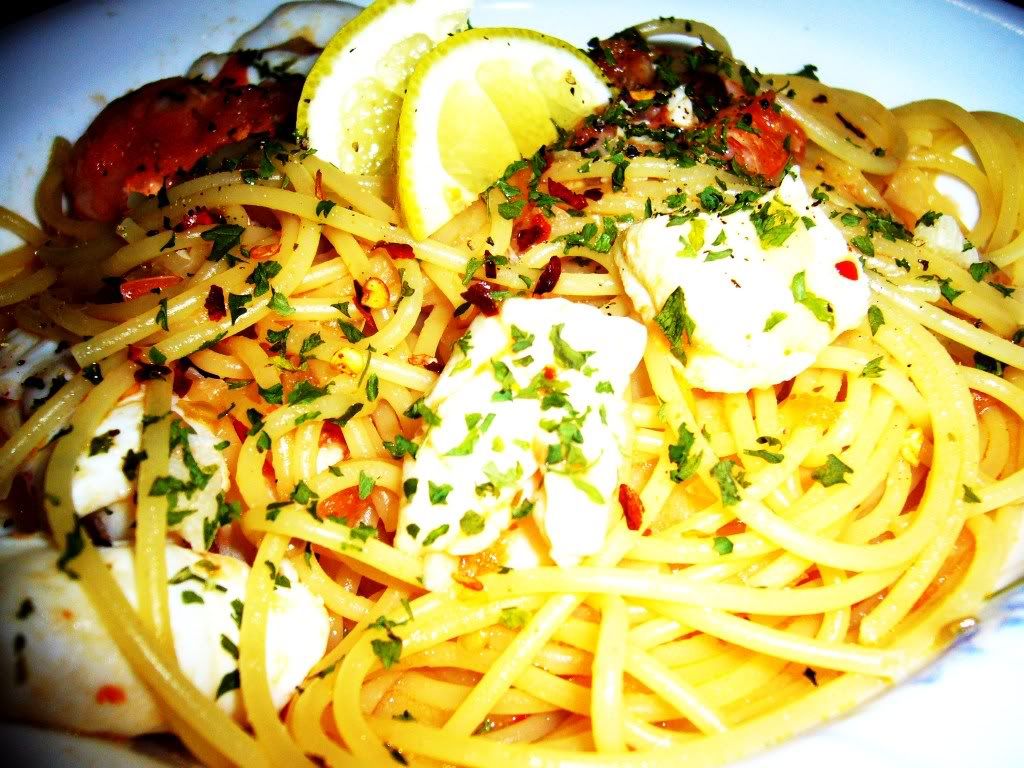 I apologize for low quality pictures. Age has caught up with my cheap Panasonic. If you feel that my pictures corrupted your avant-garde retinas, it's never too late for a
belated Christmas present
yes? Otherwise, go consult an optometrist to further delude yourself or simply eat shit and die.
Mise en Place
Serves 2
150g
White Fish
, any white fish but Cod. Skinned, boned and diced.
200g
Calamari
, cleaned and sliced into rings.
150g
Clams
, washed thoroughly
1 cup
Dry White Wine
1
Fresh Tomato
, diced
2
Garlic Cloves
, chopped
1 tsp
Dried Oregano
Juice and zest of 1/2 a
Lemon
.
3
Bird's Eye Chili
, WOOH.
EVOO
Sea Salt
Black Pepper
Garnish:
Chopped Parsley
Lemon Wedges
Note: I couldn't find fresh clams so I used tiger prawns instead. Feel free.
Saute
-Garlic, Chili, EVOO. Low heat.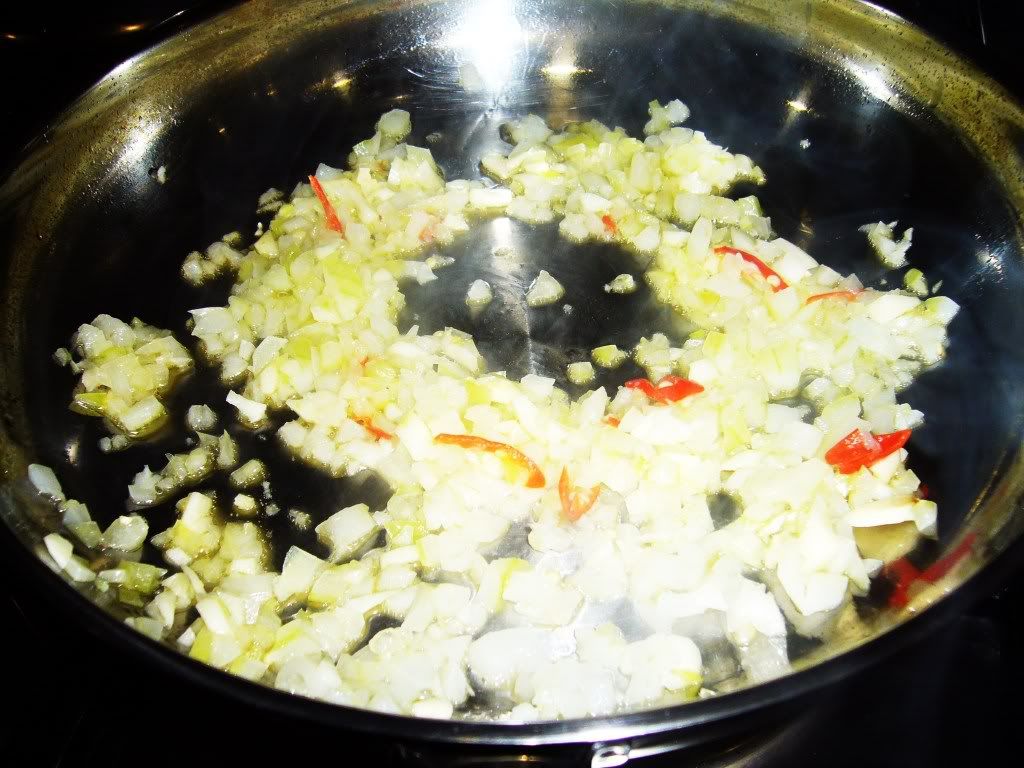 2 Mins.
Add
-Seafood, Tomatoes, Oregano, Wine. Medium heat. Season. Shake pan.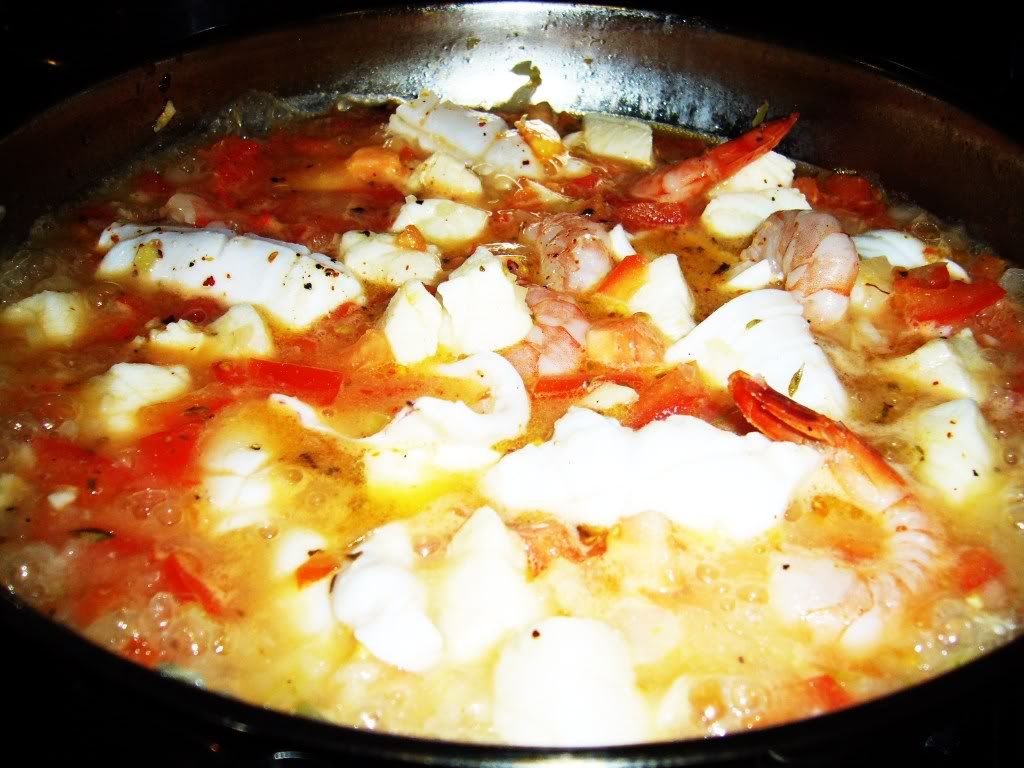 7 Mins.
Off heat
. Toss with pasta and lemon juice and zest. Season to taste.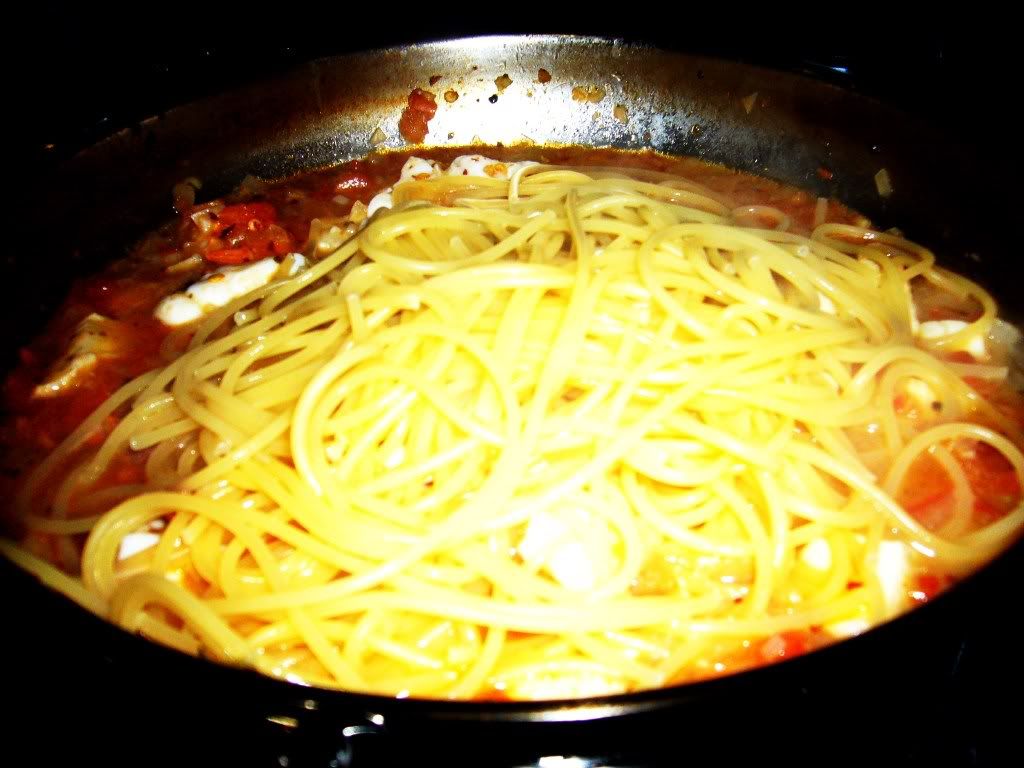 Garnish
. Serve immediately with bread.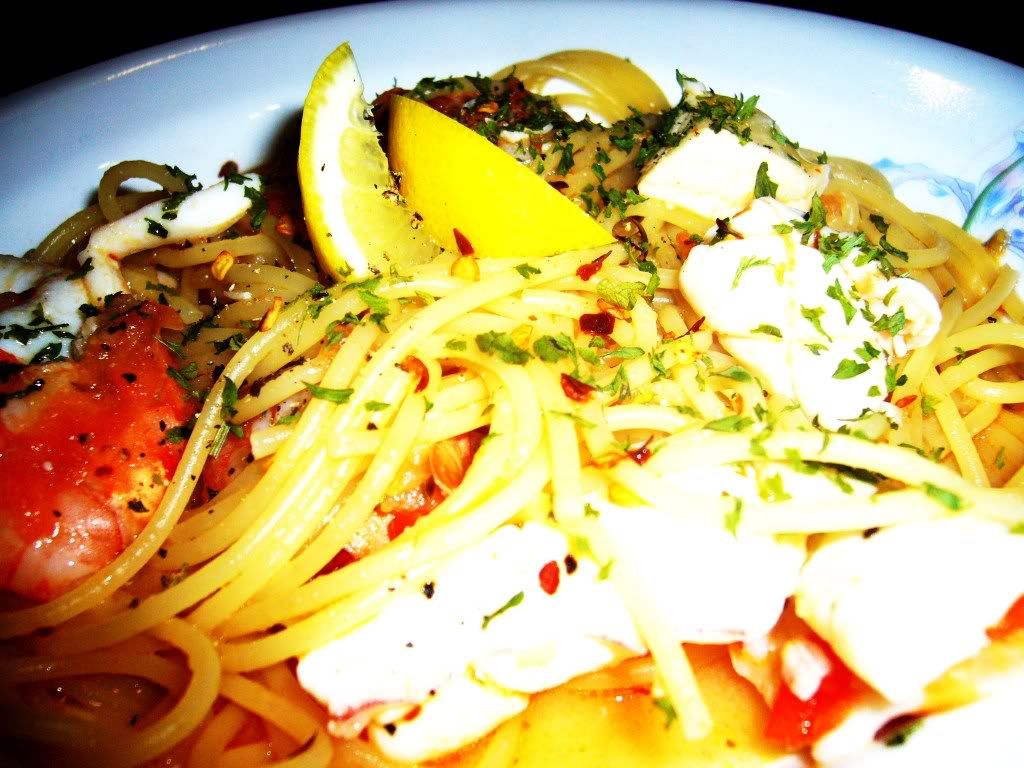 Happy Holidays!
Love,
Uncle P.