Apparently, the throat infection has not resolved. In fact, it is now spreading to my left ear. It doesn't only hurt like a bitch, it also makes my life awfully miserable by abstaining me from booze and women, which happen to be two of my most favorite things.
My doctor swears by the almighty oath of the godly stethoscopic nerds that any form of alcohol consumption will put me straight into comatose with white foamy drool oozing out from every hole in my body. The thought of it scares me. No booze.
I love all women, if you are a female reader, I love you too, therefore I cannot bear to have this karmic wrath orally transfered to you, I face my reality and will stoically turn myself into a douche bag until I recover.
Above all, I have to also abstain from my comfort foods, mainly fried chicken and fries, which will barbarically rupture my already inflamed soft throat tissue with each mouthful. The sick is dragging me away from my innate human needs, it leaves me in apoplectic ire. I never had such a strong urge to throw or hit something.
Sadly, there are only three stupid ways to get out of this quickshit I'm sinking myself into. One, to drink truckloads of water until my piss becomes safe for human consumption. Two, to regularly swallow pills of all hazardous sizes and motley-ness. Three, to consume plenty of fruits and vegetables that won't cut my throat tissue.
I've got one and two pretty much covered, three makes me think of mashed papayas, cooked oats, baby food, over wilted greens and maybe something soupy. Soup, soft with loads of veggie - this can only mean Minestrone in my still-meager culinaria. And no, not the
pathetic war ration I made four months ago
. I will show you how I make a REAL Minestrone.
You'll need overnight preparation and a garden's worth of veggies.
Uncle Purple's Minestrone
Mise En Place
Serves 4
Advance Preparation
1 Cup Chickpeas, soaked for 24 hours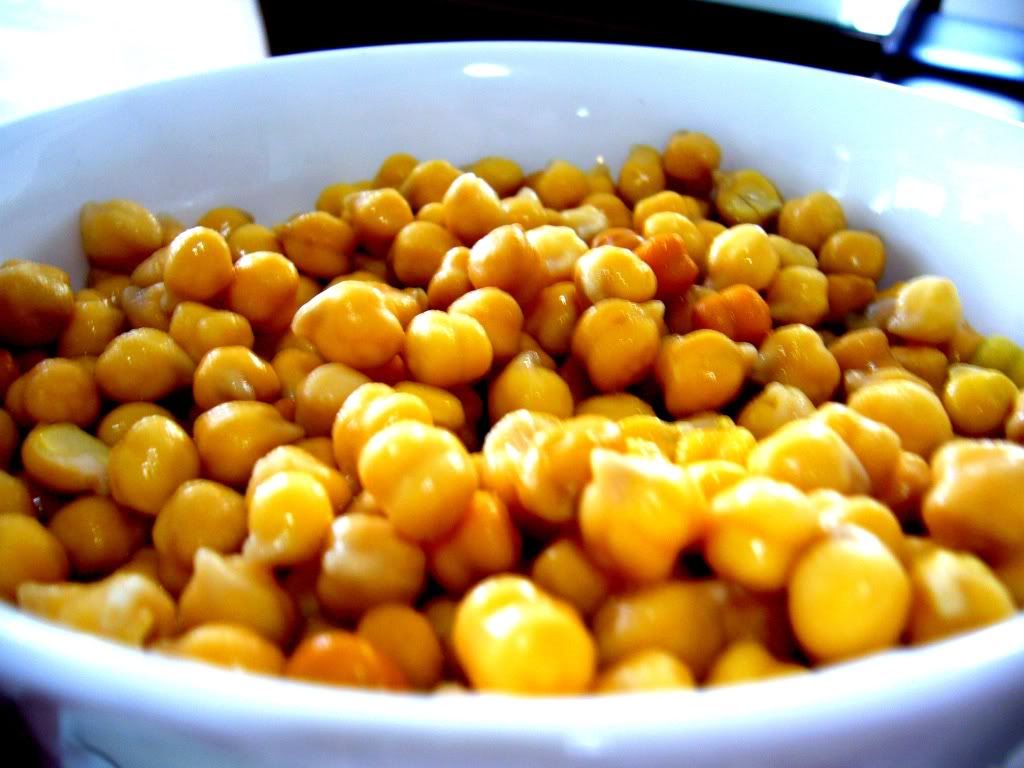 Vegetable Stock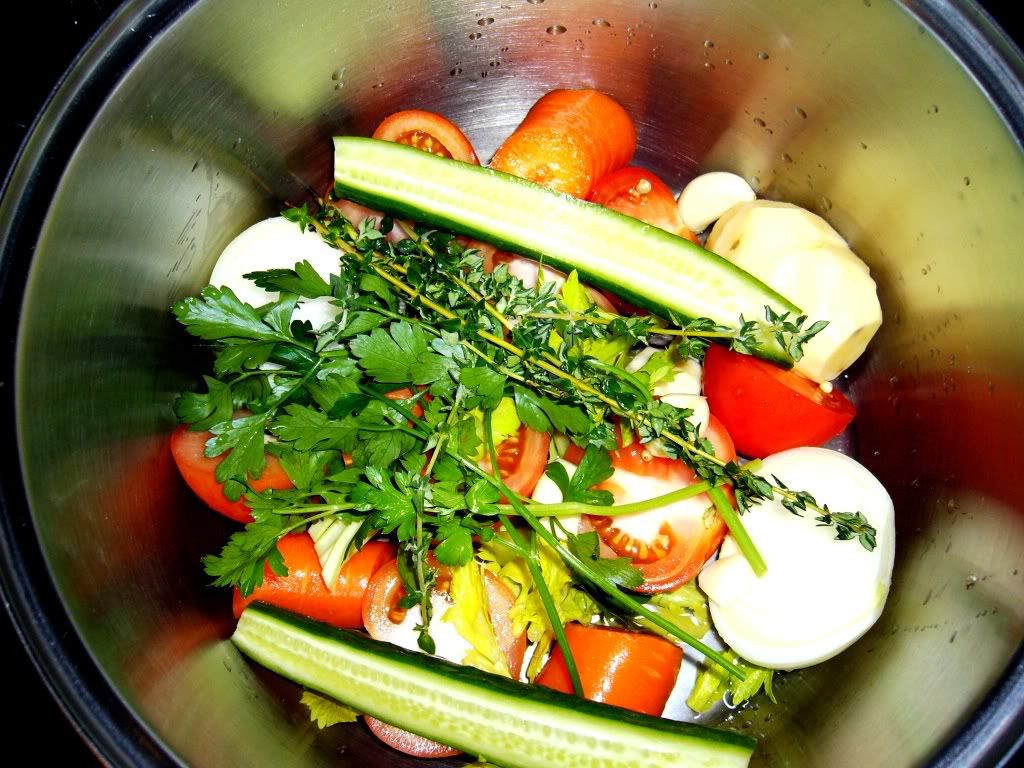 2 Carrots, roughly chopped
2 Onions, halved
1 Celery Heart, chopped
1 Leek, halved
4 Tomatoes, halved
5 Cloves of Garlic
1 Small Kyuri, halved
2 Potatoes, peeled
5 Sprigs of Italian Parsley
5 Sprigs of Thyme
1 Tbsp White Peppercorns
1/2 Cup White Wine or Vermouth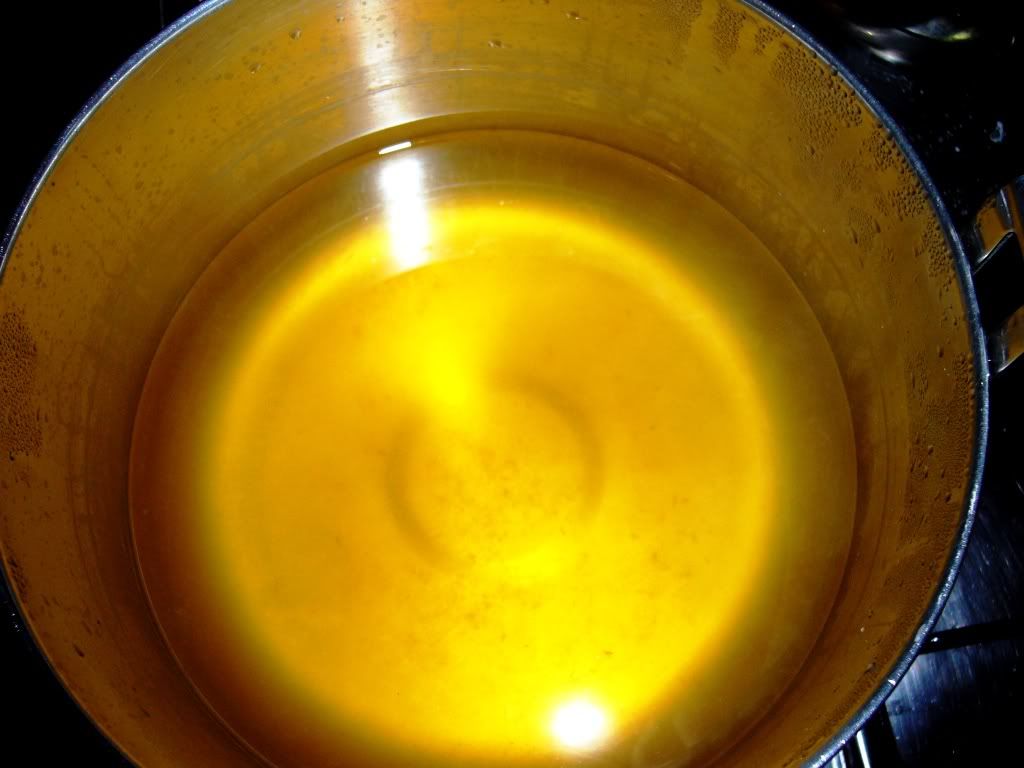 Cover all ingredients with 3 liters of cold water, bring to boil then simmer for 5-6hours or until stock is reduced to 1 liter. Remove impurities that would surface. Cool and filter.
Minestrone
1 Carrot, peeled and diced
1 Celery Stick, chopped
1 Onion, diced
4 Streaks of Pancetta, chopped
1 Medium Zucchini, diced
4 Large Organic Tomatoes, chopped
1 Cup Soaked Chickpeas(see advanced preparation)
100g Spaghetti, broken into mini batons
1 Bunch Spinach(preferably red), roots picked and washed
3 Cloves of Garlic, peeled and chopped
2 Tbsp EVOO plus extra for garnish
1 Handful Italian Parsley, chopped
1 Liter Vegetable Stock(see above)
Sea Salt and Freshly Cracked Black Pepper
- Saute garlic, pancetta, celery, carrot and onion with EVOO. Add a pinch of salt to release its juices.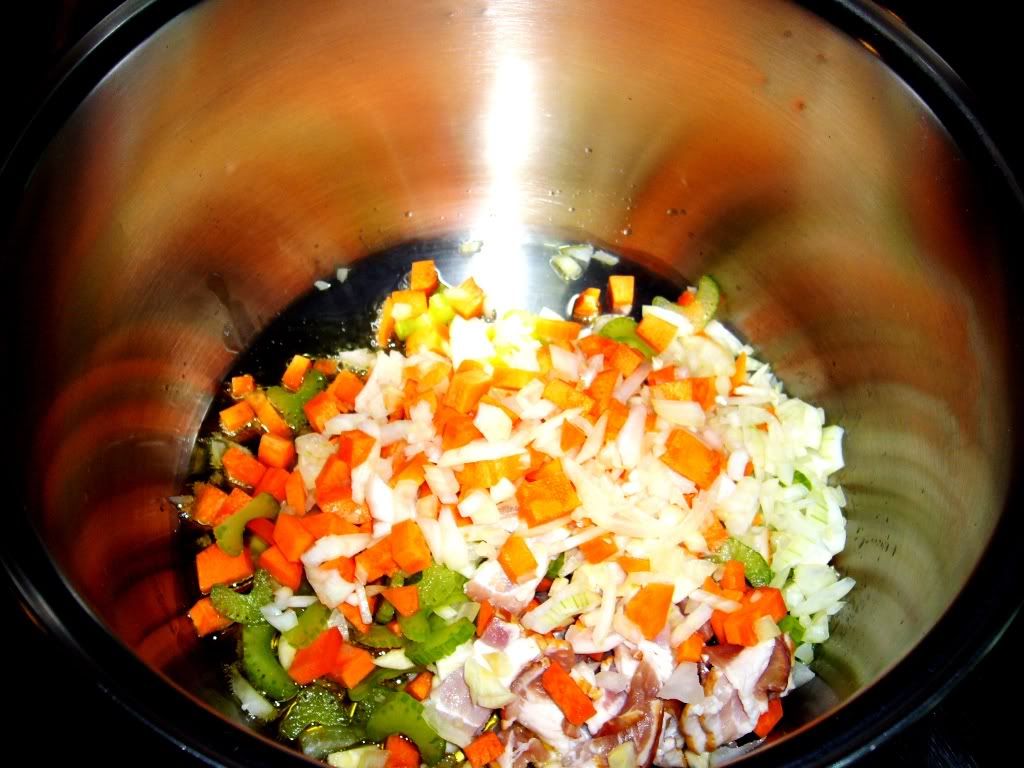 - Once the onions turn slightly translucent, add stock and bring to boil.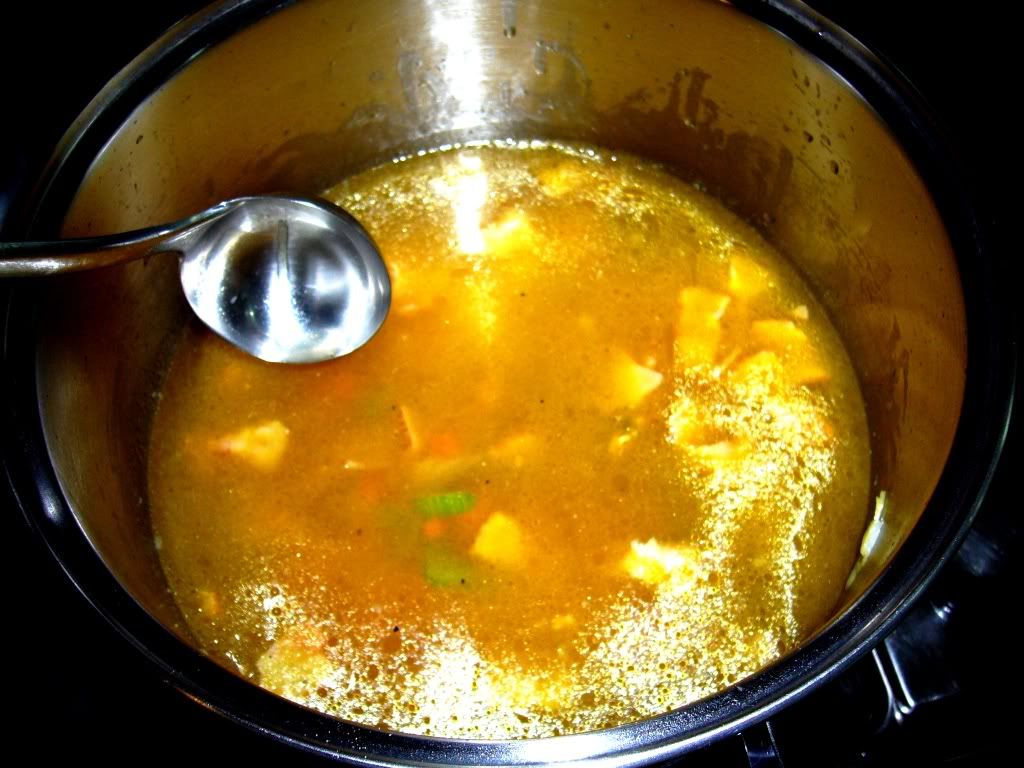 - Add tomatoes, chickpeas and zucchini. Bring to boil and simmer for 1 hour.
- 10mins before serving, add in pasta and spinach. Continue simmering.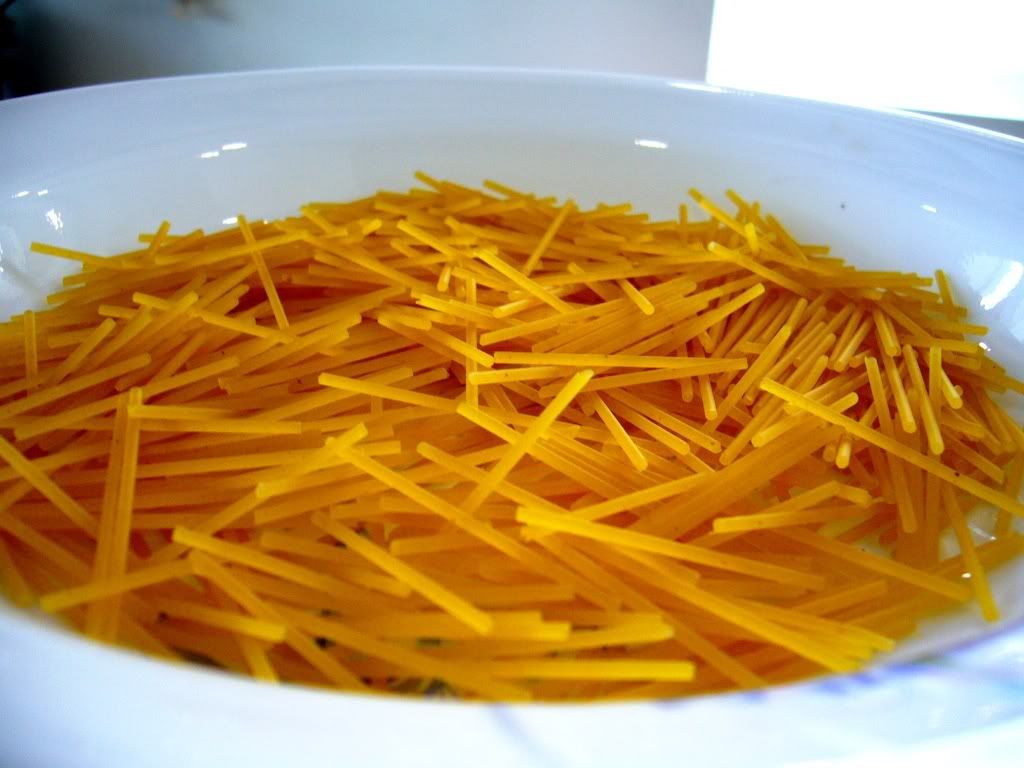 To serve, drizzle good EVOO, sprinkle a good amount of parsley and crack in salt and pepper. Eat with hot, crusty bread. Smile. That was enough nutrients and healthy vitamins to shun off the doctor for many lifetimes to come. Feel like a rabbit. Enjoy.