Whenever I bring up the word "Pasta" to the
local cavemen
*, they tell me two similar things in a doubtless instant. "
Sian
." and/or "
Dowan la
." I don't blame them. That's because the local food vendors have bloody butchered the mother of all carbohydrates and the pride of the Italian culinaria, a guiltless plate of pasta. God pulverize them.
For your knowledge, they only do
Bolognese
. It seems like the other delicious pasta variations have drowned while trying to make it our shores. Nothing tastes shittier like their overdone pasta covered with chicken dust(because I can't find any goddamn chicken)and MSG-ed tomato syrup. Trust me, I heart
Bolognes
e very much. But this is what anyone would give a stray dog in a heartbeat. It should be called Colon-nese
because it is the closest thing next to sausages of warm excrete. Just as you all thought it was bad enough, they add shreds of lettuce on it and then spam it with grainy processed Parmesan.
Recently, someone bought me packet of those for lunch and I punched her face into half. I recalled feeling utterly disgusted upon the sight of it. It gives me nightmares. In fact, it gave me one last night, I dreamt that the entire pasta population had turned Colon-nese, it was ghastly.
So I decided to make a plate of good pasta, to reaffirm that the nightmare was just a nightmare. I'm making something decent and unpretentious, something enjoyable by all standards.
Sun-dried Tomato and Basil Pasta with Pan Seared Cumberland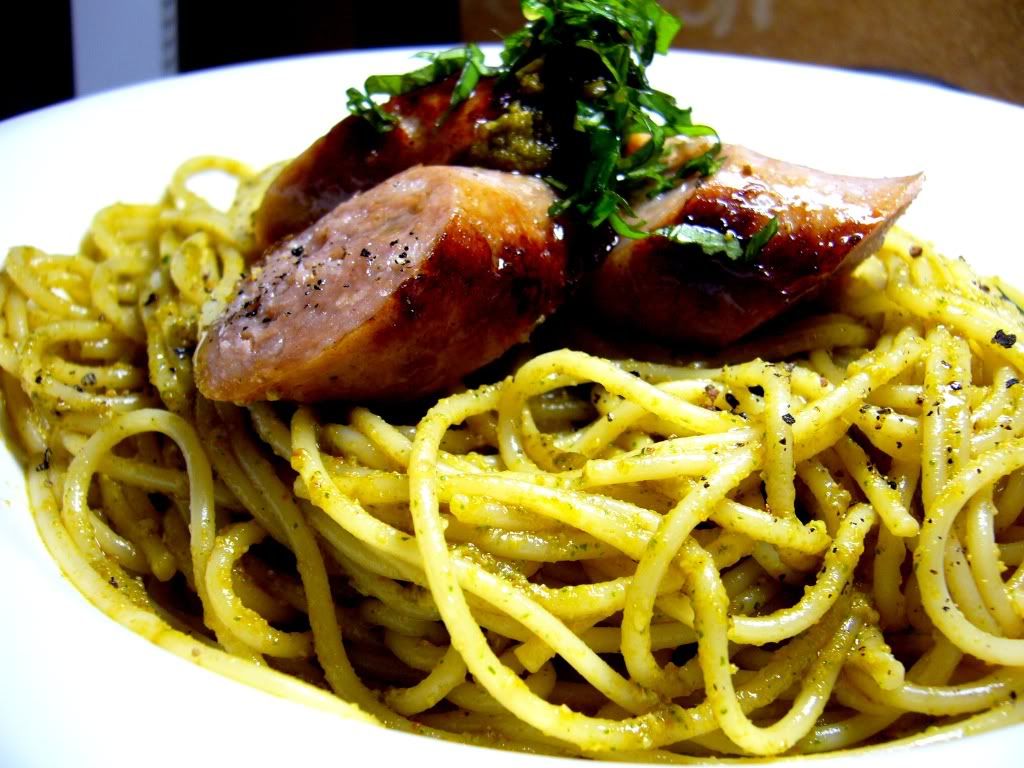 This is easy to make, tastes good and it doesn't contain any bullshit like MSG or sugar syrup. If every local western cuisine vendor offered this, there will be lesser stray dogs and diseases and Italy would experience global acclamation. Enjoy.
Mise en Place
serves 4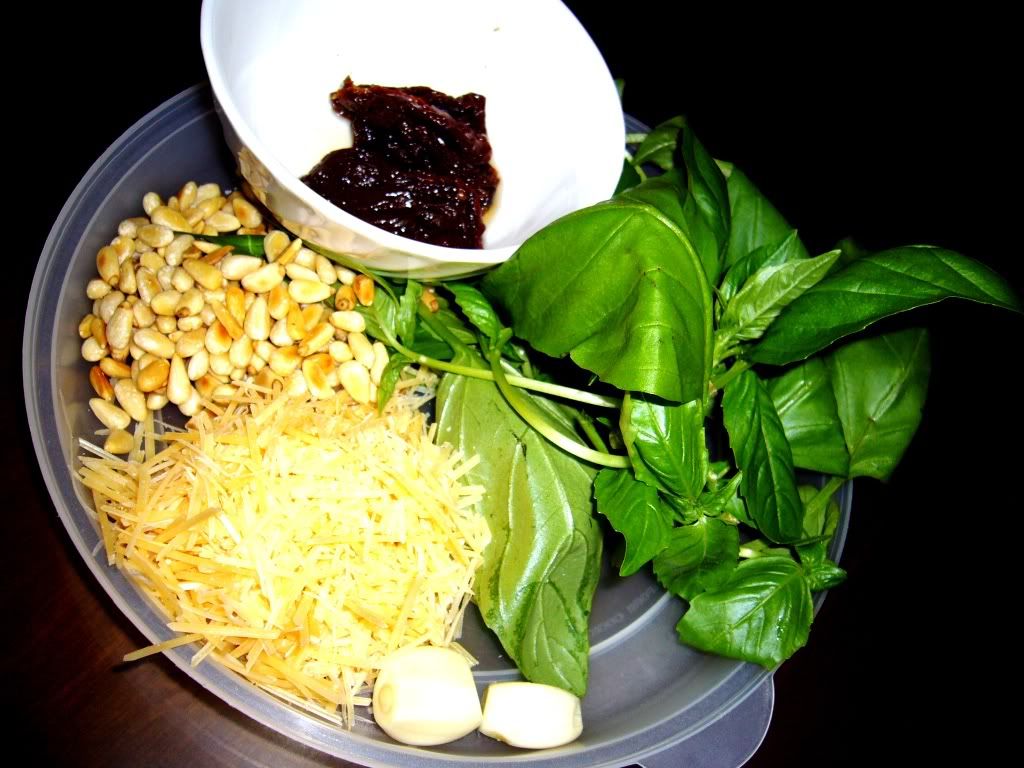 Pesto
4 Sun-dried Tomatoes
50g Pine Nuts, toasted
2 Handfuls Fresh Basil, or more
100g Grated Parmesan
3 Tbsp EVOO
2 Cloves of Garlic, peeled
Salt and Pepper
Spaghetti for 4
6 Cumberland Sausages
- Blend all pesto ingredients except EVOO. Drip EVOO a little at a time while blending. Season to taste.
- Cook Spaghetti till al dente.
- Rub Cumberland in EVOO and sear in pan for 5-7 mins. Allow to rest.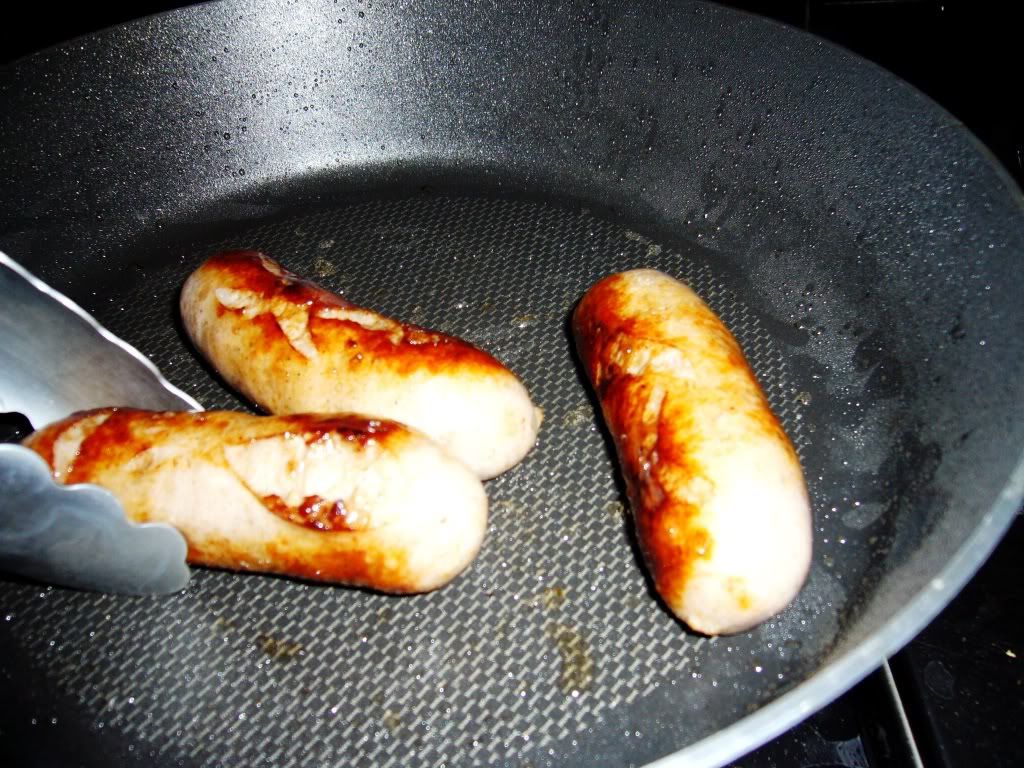 - Toss 1 Tbsp of Pesto/ serving of pasta. Add pasta water if too dry.
- Serve with Cumberland. Buono Appetito.
*native Singaporeans who simply refuse to open their minds to the world