I'm sure you know there are about a thousand other variations of Meatballs and Spaghetti. I'm sure you'd also know that about nine hundred of them taste like sun-dried turd. When I attempted my first meatballs some time ago, I realized that mine was among the nine hundred variations.
It was hideous.
Long story short, I have now a decent recipe. It is no where superlative, but it is good enough to shut your obnoxious grandparents up and leave them asking for the recipe later. I did a lot of homework for this one. You better like it.
Mise en Place
Serves 4
Meatballs
250g Ground Beef
200g Ground Pork
2 Tbsp Freshly Grated Parmesan
1 Egg Yolk
1 medium Onion, diced
3 Tbsp Breadcrumbs(use Panko if you have some)
3 sprigs Fresh Italian Parsley, chopped
2 cloves of Garlic, minced
2 tsp Capers, mashed
2 Tbsp Tomato Paste
2 tsp Corn Starch
Sea Salt
Black Pepper
Sauce
1 Paper-thin Slice of Parma Ham or Prosciutto
1 cup Semi-Dried Tomatoes, blitzed
1 medium Onion, diced
1 clove of Garlic, smashed
1 tsp Dried Oregano
1/2 cup Beef or Chicken Stock
EVOO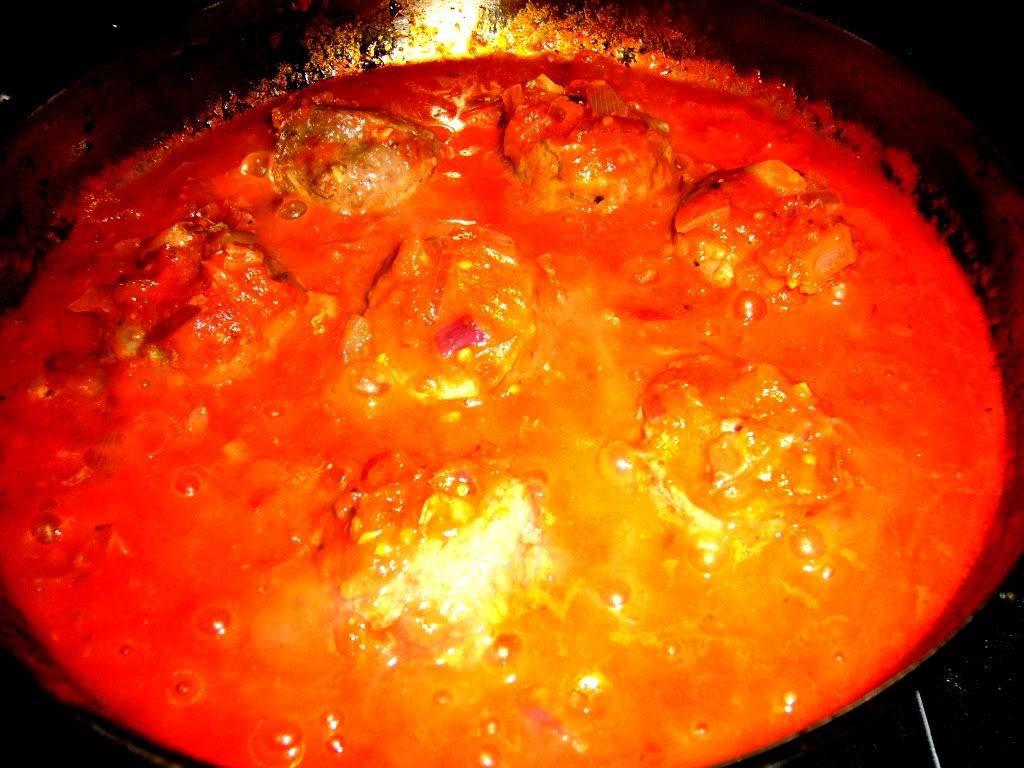 -Make sauce. Saute onions and Prosciutto in EVOO until onions turn translucent. Add garlic, tomatoes, oregano and stock. Simmer.
-While simmering, mix all meatball ingredients together. Shape into a size slightly larger than golf balls. Grill them for about 1-2mins a side.
-Transfer meatballs into simmering sauce and cook for another 15mins.
-Serve with Spaghetti.
Enjoy.