I make mistakes, you make mistakes, it is inevitable. 4 months ago, I was sulking over a failed
experiment
after taking on a Jamie Oliver recipe which I had happy hopes on. Jamie inspired me to cook, I always thought those colorful and vibrant dishes in his books would taste exactly like its description. I thought that by advocating in his way of cooking, I could make people happy with my food.
4 months later, I wrapped my entire Jamie cookbook collection with fancy papers for birthday presents.
Last night, I was strolling around the supermarket and those huge, juicy looking eggplants were available once again.(Literally. Don't go naughty.) I stood in front of them for a good 5mins in disbelief that I actually went hysterical over the recipe. I was wondering what a good one would taste like. I put them into my shopping basket immediately.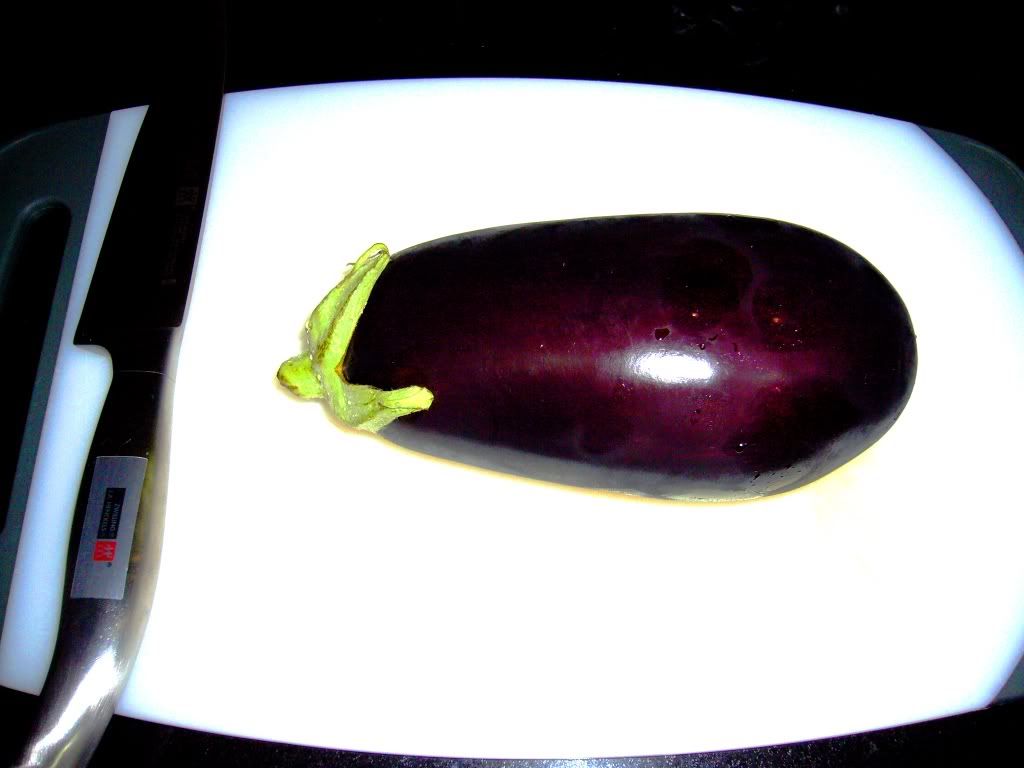 One thing I've realized from the cooking of my childhood culinary heroine, my late aunt, is that eggplants have sponge-like properties when you cook them, they absorb all soluble flavors in proximity. I try bacon. It was brilliant.
Mise en Place
Serves 4
6 Streaks of Bacon, chopped
400g Chopped Tomatoes
4 Cloves of Garlic, crushed
1 Onion, chopped
1 Large Eggplant, diced
1 tsp Dried Oregano
300g Dried Spaghetti
100ml Chicken Stock
Crushed Red Pepper
Sea Salt
Black Pepper
EVOO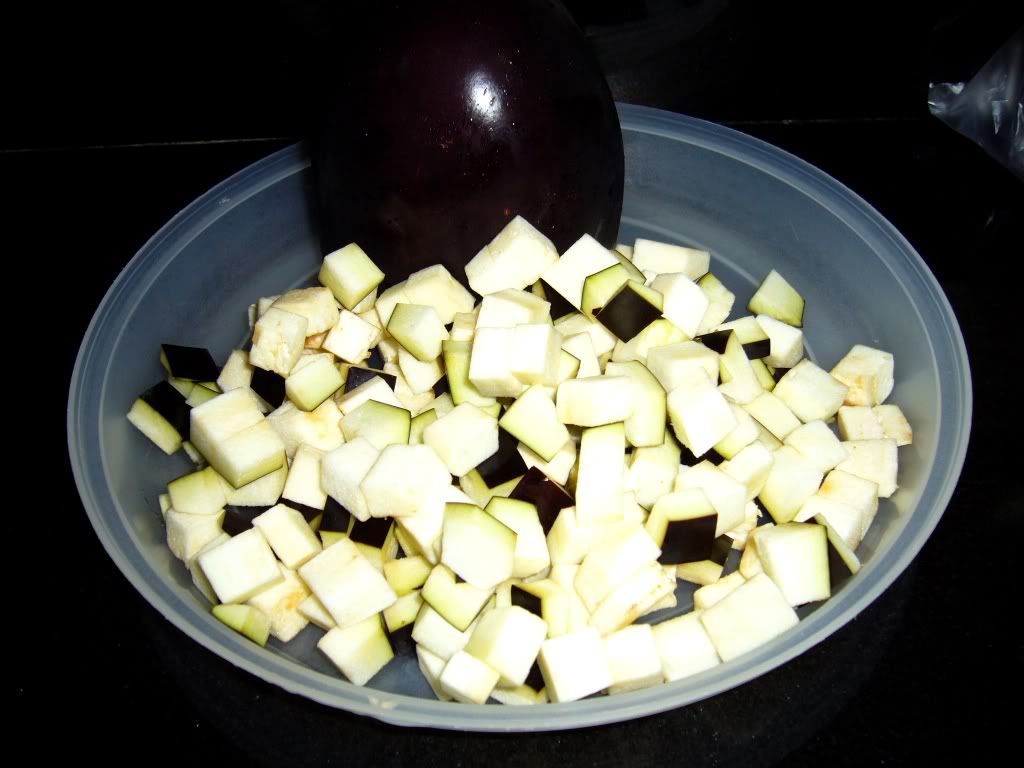 - Saute onion, red pepper and bacon in a good amount of EVOO on medium heat for a min.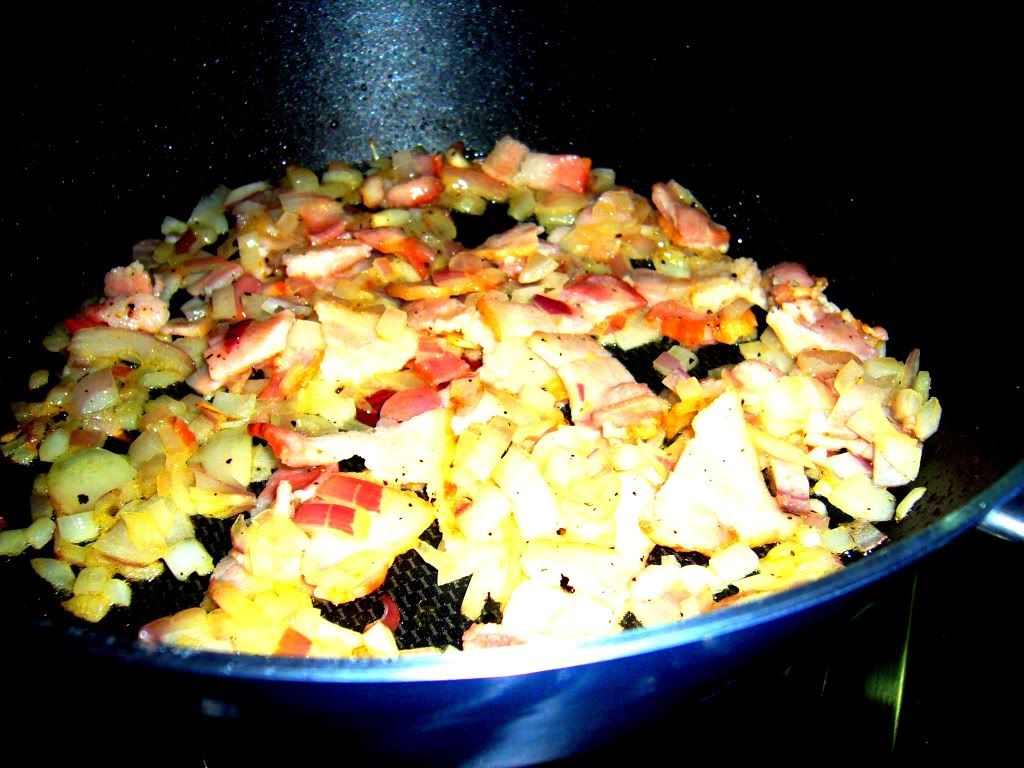 - Add eggplants and saute until they turn slightly brown.
- Add garlic and saute.
- Just before garlic turns brown, add the stock. Simmer for 5 mins on low heat.
- Cook pasta in plenty of boiling salt water.
- Add chopped tomatoes and oregano. Turn heat down to medium low, simmering to sauce consistency.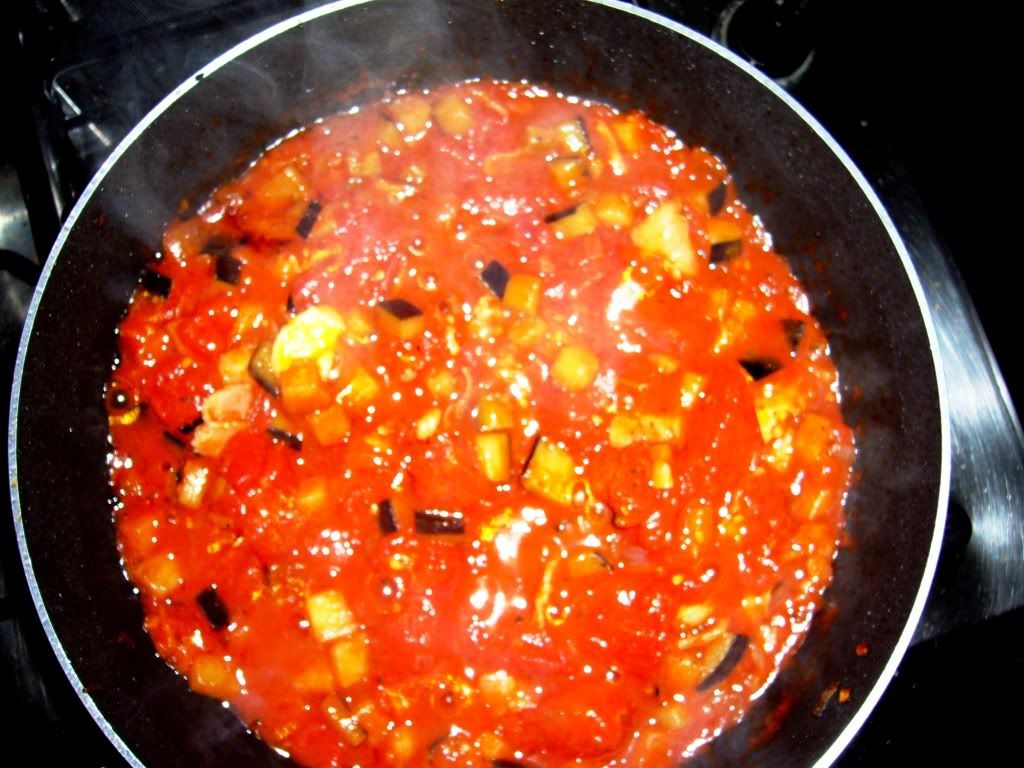 - Remove and drain pasta when done, reserving some pasta water.
- Toss sauce and pasta. Season. Add pasta water if too dry.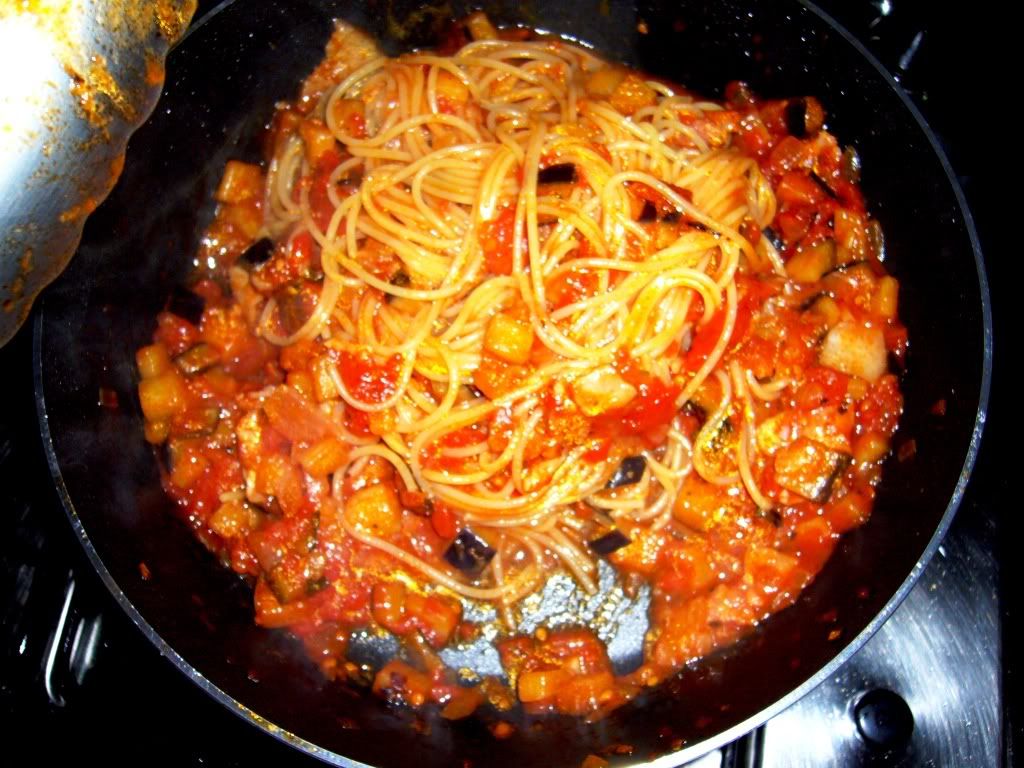 Serve with freshly grated parmesan.