I be honest, my culinary creativity has run dry and I haven't been producing original dishes. Mates tell me to think out of the box. Well screw them, there is no box. All I need now is some solid inspiration. Therefore, I've been whipping up interesting dishes I've gathered from magazines, shows and books.
Pan-fried Sea Bass with Wilted Spinach and Red Wine Sauce
,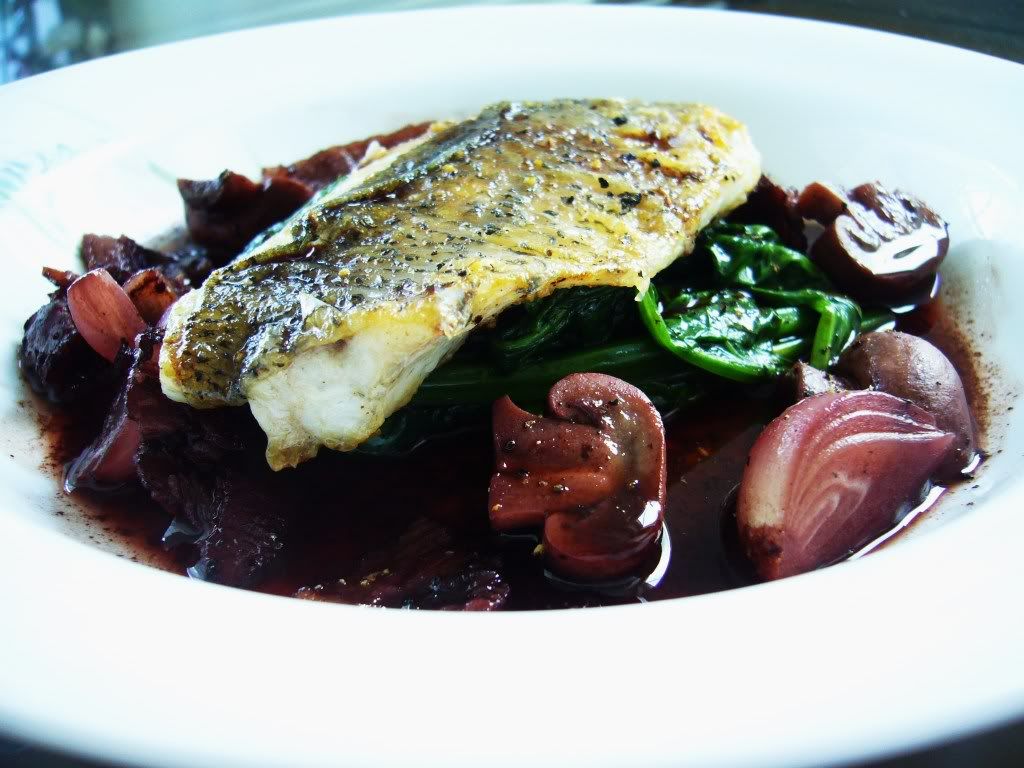 a recipe I recalled from a show on TV that I cannot remember the name of. I was curious about the combination of red wine with fish and I wanted to find out, so I gave it a try today.
It wasn't amazing, but it was good. The sauce had good acid, good flavor and a sweet touch to it. And did the sauce compliment the fish? Yes to the taste but not particularly well with the flavor. Nonetheless, it's really quick to prepare and inexpensive. Anyone can make this at home. Try it.
Mise en Place
serves 2
2 Fillets of
Seabass
100g
Button Mushrooms
, halved
75g
Shallots
, halved and peeled
300ml
Red Wine
100g
Pancetta
, chopped
1 clove of
Garlic
, chopped
1 bundle of
Spinach
, washed
EVOO
Juice of 1/2
Lemon
2 Tbsp
Balsamico
3 Tbsp
Brown Sugar
2 Tbsp
Butter
Sea Salt
Black Pepper
Pat
fillets dry. Season.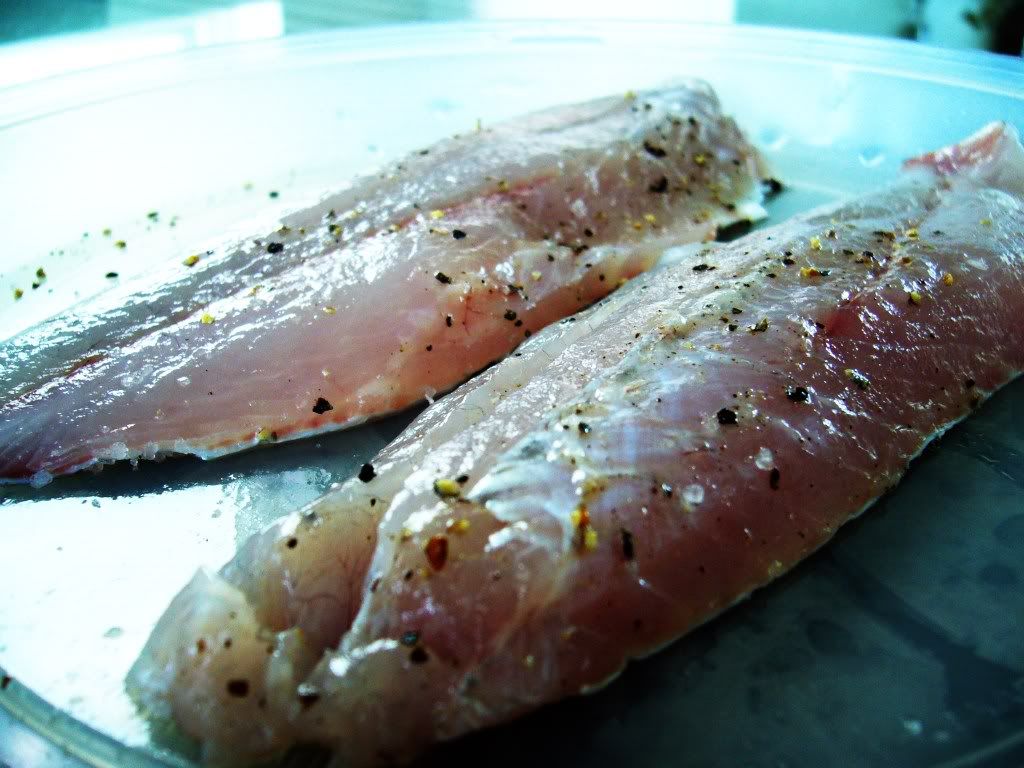 Hot pan
. Cook Pancetta to release its oil and brown them.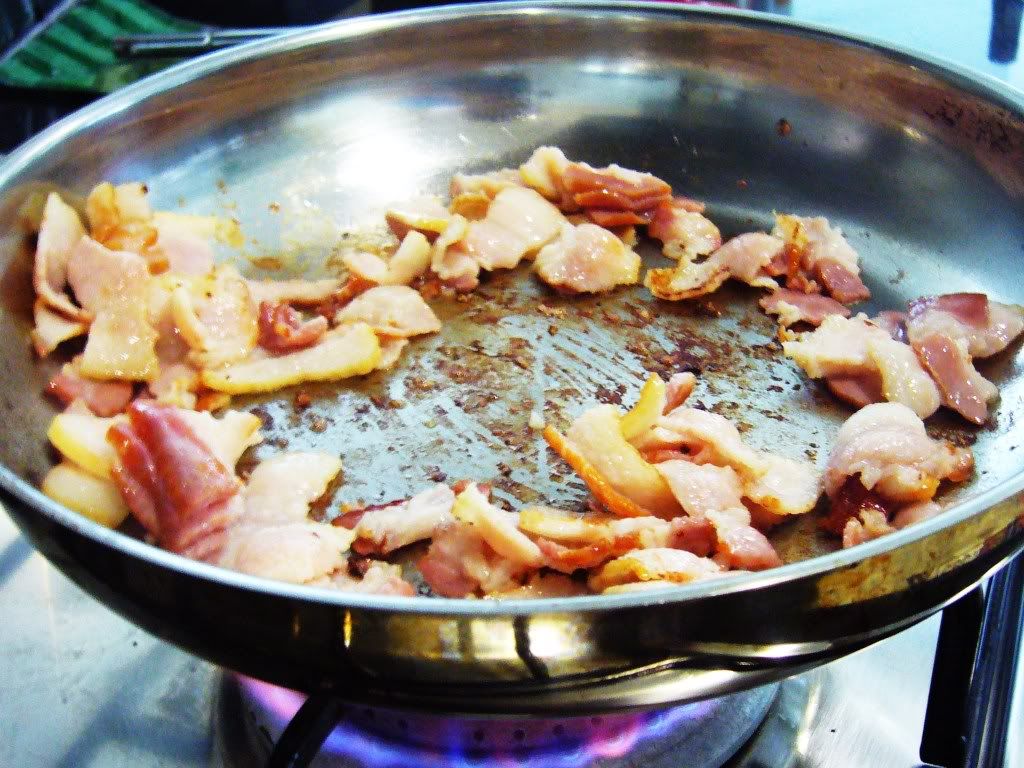 Add
shallots and saute for 5 mins. Add mushrooms, brown sugar, red wine and balsamico. Reduce. Thicken with butter.
Wilt
spinach in hot pan with EVOO and garlic. Do not season.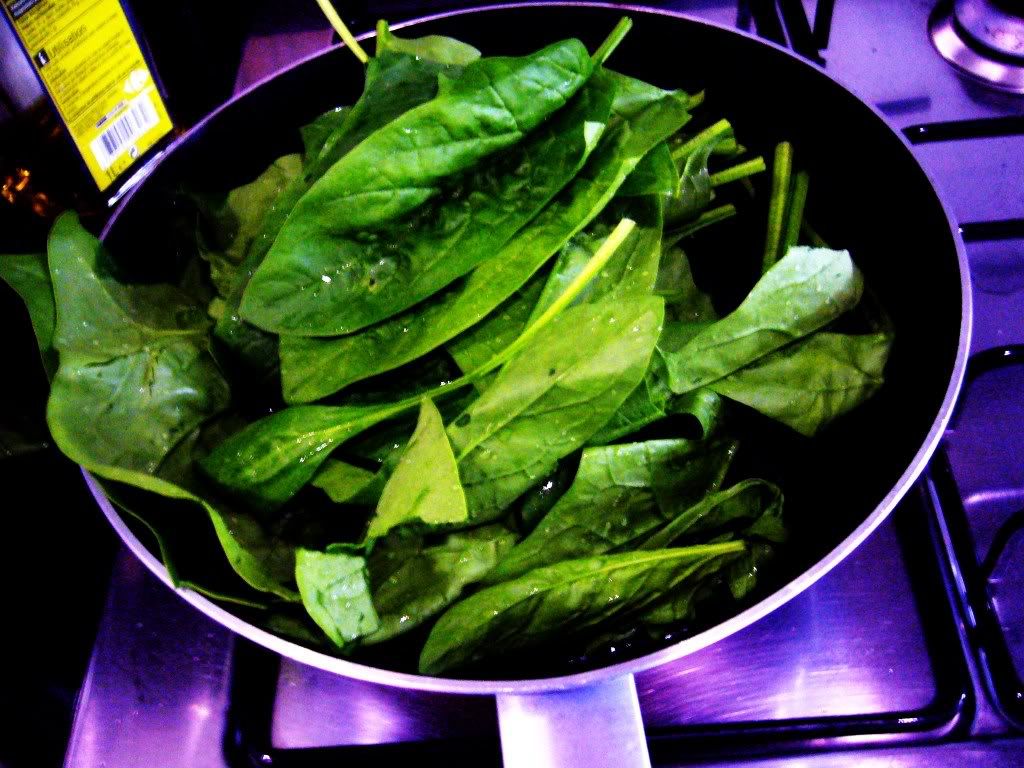 Sear
fish skin side down for 2 mins and cook other side until fully cooked through.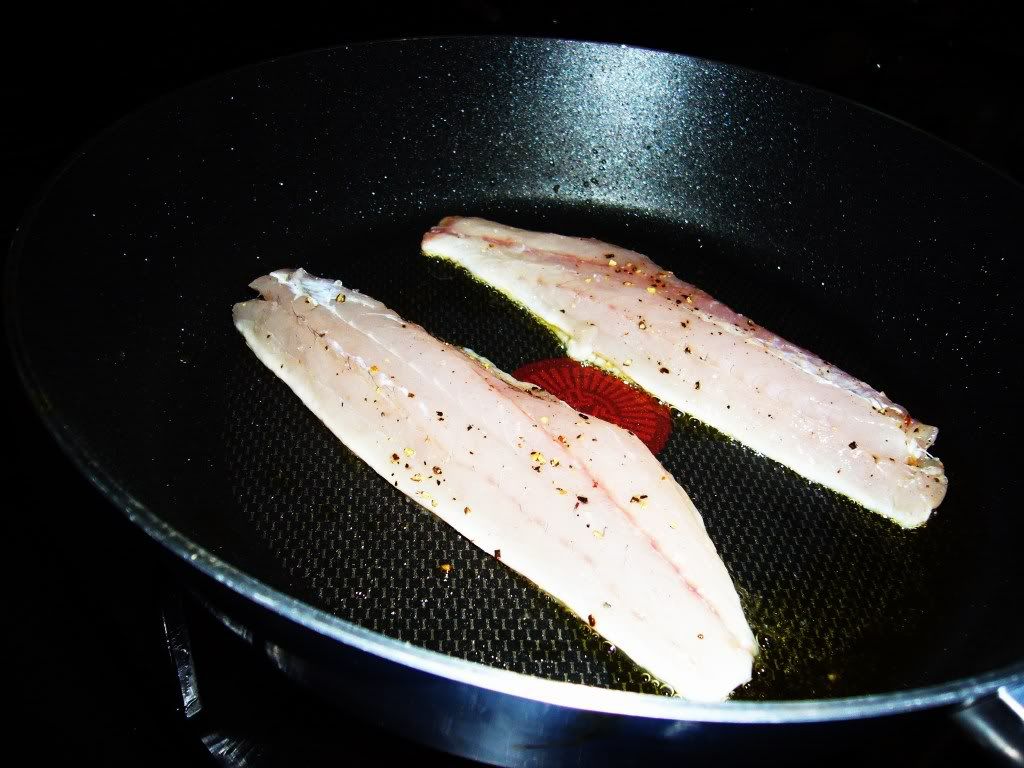 Lay
spinach in middle of plate, squeeze lemon juice. Put fish on top and ladle sauce and vegetables around.
Serve
.