Nothing satisfies a night of starvation like a mind blowing quickie, especially when it is done at the comfort of your own home and made by Uncle Dee.
Steak Sandwich
.
Simple and absolutely delicious, done under 5 minutes. It doesn't get any quicker than that.
Toast
bread. Any bread you'd like. Uncle Dee suggests Pullman, Ciabatta or Rye. Picture shows Pullman.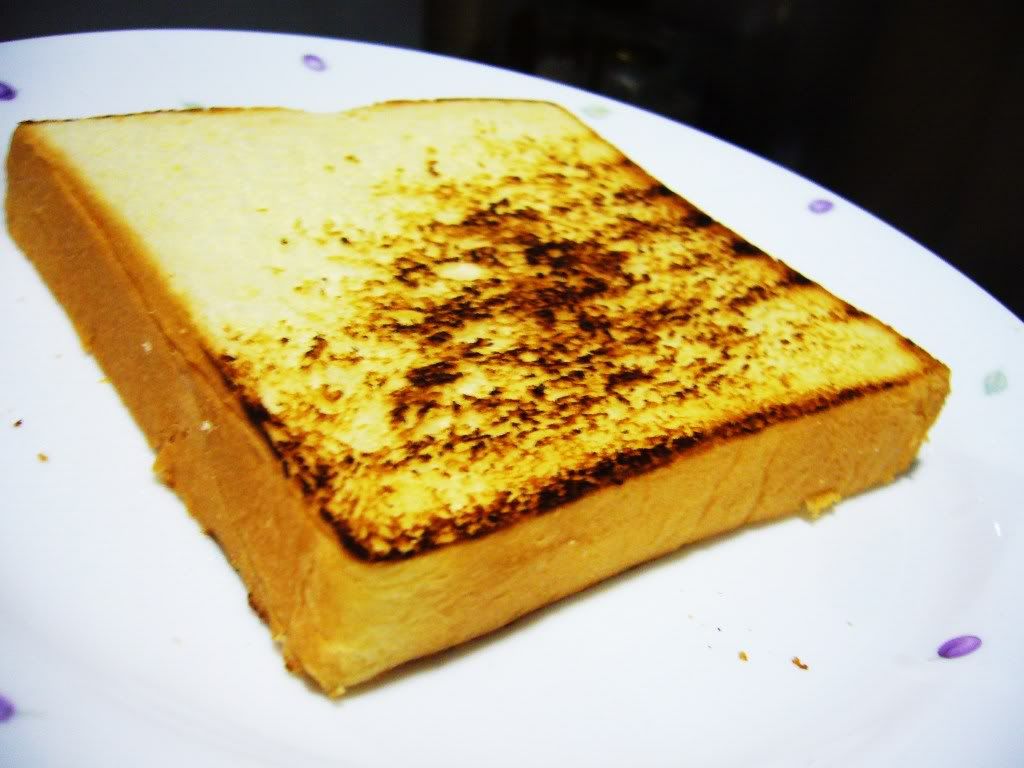 Marinate
steaks(Ribeye or Fillet) in EVOO, salt, pepper, thyme and crushed garlic. Sear on hot pan, 2mins a side for medium rare, 4 for well done.
Baste
mustard on bread while it's at its hottest. Butter toast and lay steak.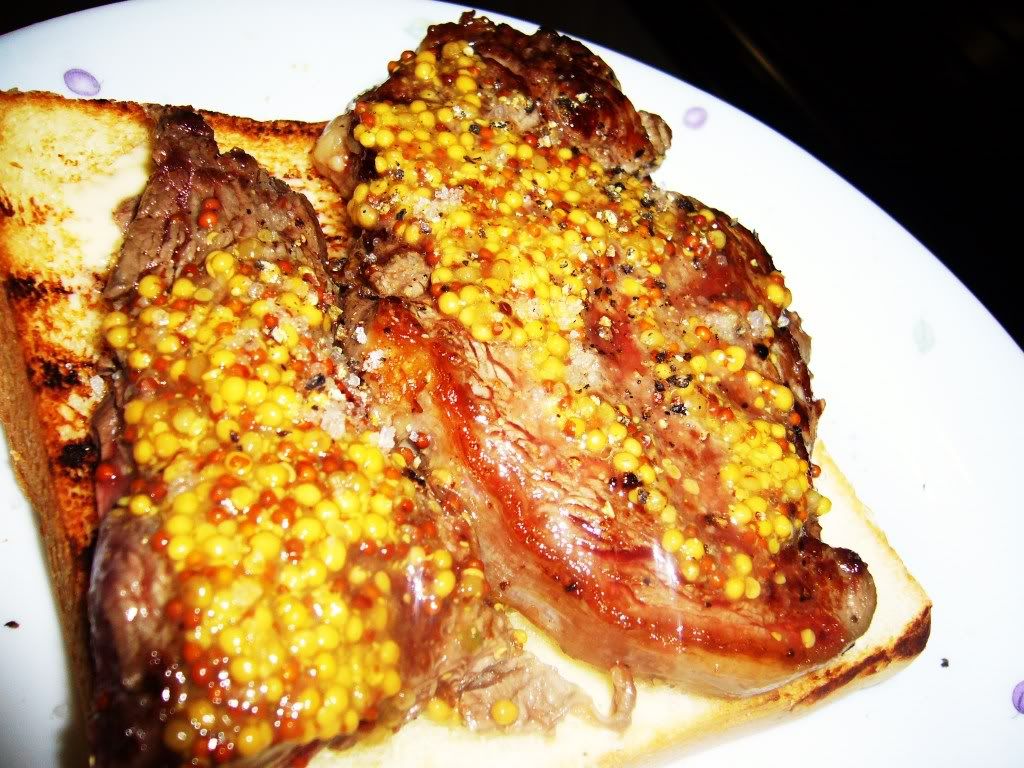 Top with rockets.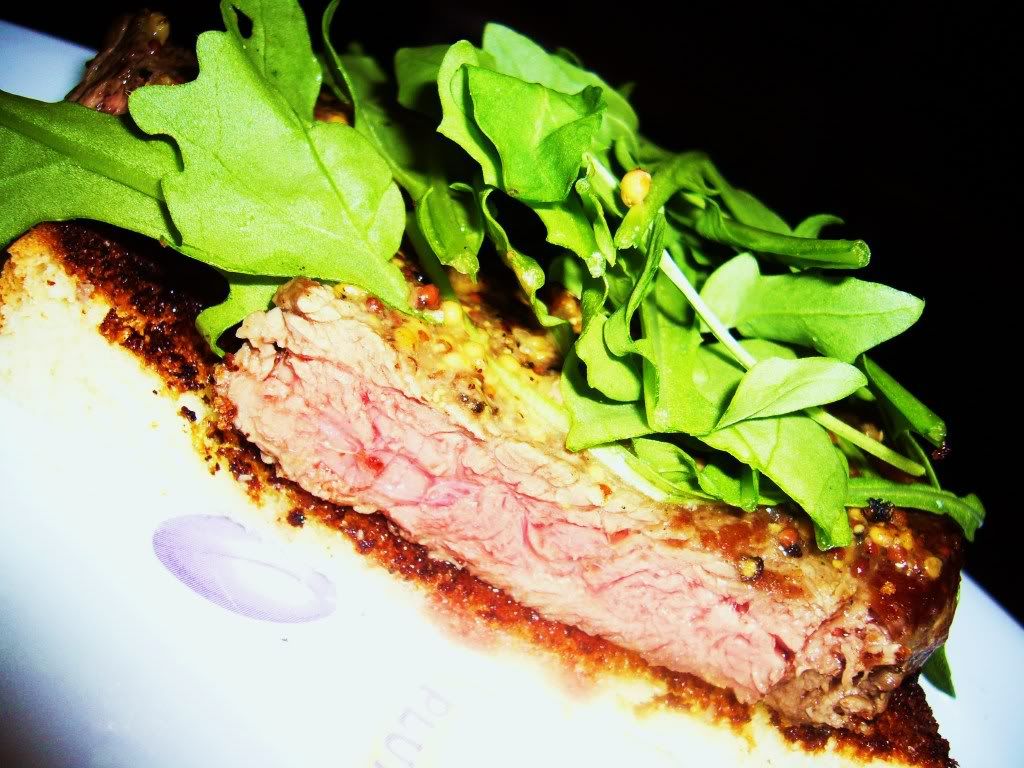 Delicious
.